Are you interested in advancing your career?
Are you looking to work in a business which allows you to touch many market segments?
Do you appreciate your voice being heard and your ideas translated into action?
Do you enjoy a healthy and active lifestyle?
---
Our employees' tells us they like working in Rentwise because they know clearly what their purpose is at work. With a clear Vision and Mission they are able to perform quality work and appreciate the opportunities to develop and grow together with the organization. Team work is practiced company-wide and each person has a clear focus on what he/shehas to contribute.
Our vision is to offer clients a comprehensive, hassle free and cost effective IT Rental Solutions while paying the utmost attention to customer service excellence.
We are looking for people who demonstrate good FOCUS, are great COLLABORATORS and are not afraid to continuously LEARN and DEVELOP themselves.
Work is fun and interspersed with lots of play. Most importantly, in Rentwise we have nurtured a willing and accountable culture especially in giving back to the society, by investing the necessary time and effort in the Rentwise Corporate Social Responsibility Program (CSR). Naturally we look for individuals who share the same goals here.
Think you have what it takes to shine in a fast-paced IT organisation? We would love to hear from you. Do write in to us at 
career@rentwise.com
---
"The people are warm and friendly. The working environment is never dull and it's never too difficult to get motivated. I look forward to hanging out with colleagues after working hours and going for drinks just to chill out. We are just like one big happy family sharing all the laughter and funny moments at work and life. I certainly enjoy the numerous learning opportunities that present themselves every day. There is so much to learn about the business."
- Asset Recovery and Remarketing Executive, Insights, July 2013 on "Relishing a new flavour of Information Technology"
---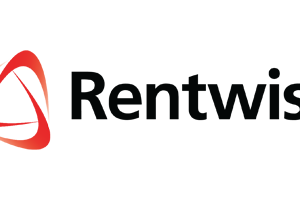 "Attention to detail in our line of work is important. Before we even get  down to repairing equipment, we have to ensure all the paper work is  done well. We have to make correct requests for the relevant parts required for the job. Any oversight would result in delays, thus potentially impacting our customer's business negatively. This is what we strive to avoid every day."
- IT Technician, Insights, December 2012 on "Find The Trouble, Shoot It!"