Esec Singapore Considers Rentwise as More Than Just a Vendor
"More than just a vendor", IT Manager of Esec Singapore Pte Ltd, Mr Goh Seng Leong, considers Rentwise a business partner and trusted "colleague" in the IT operations of his organisation.
Two years ago, Mr Goh decided to engage Rentwise's IT rental solutions for his company, Esec Singapore at a time when even its global counterparts within the company had not attempted using IT leasing services.
Globally Sought-After Semiconductor Manufacturer
Esec Singapore is part of the global semiconductor manufacturer, BESI (BE Semiconductor Industries N.V.). BESI has established global presence with its headquarters in Duiven, the Netherlands and operates eight facilities all over the world across Europe, Asia and North America. By the end of 2012, BESI has employed a total of 1,539 fixed and temporary staff, of whom approximately 54% were based in Asia, and the other 46% in Europe and North America.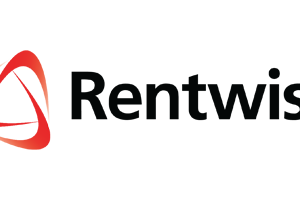 BESI is engaged in the development, manufacturing, marketing, sales and service of semiconductor assembly equipment for the global semiconductor and electronics industry. Its customers comprise mainly of leading multinational chip manufacturers and assembly subcontractors.
As for Esec Singapore, it specialises in high-speed epoxy and flip chip die bonding and wire bonding. Esec Singapore is home to a strong team of over 70 employees spread across departments such as Sales & Service, Administration and Research & Development. Currently, Esec Singapore focuses on Sales & Services and R&D as its production facility has moved to BESI APac in Malaysia.
IT Equipment Renting Speeds Up Work Processes
For a global company like BESI, approval is required before equipment purchases can be made. This may impede productivity within certain spheres and cause unnecessary disruption in an employee's work.
The IT department would often need to explain to the top management the reasons for purchasing IT equipment because such purchases fall under capital expenditure (CAPEX). On top of that, with economic downturns come budget constraints. Budget constraints mean that the employee may be expected to keep using the same PC until it breaks down. This will be an issue with the ever-evolving technology we find around us today.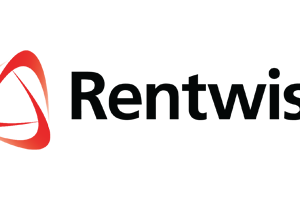 But Mr Goh knows that there is no way that Esec Singapore's operation team can afford a slow machine because they need to respond to customers immediately. He knew he needed to act quickly. Thankfully, he had had experiences employing IT rental solutions in his previous company and thus could spearhead a revolutionary path in the company.
"My exposure in IT leasing has influenced my decision to work with Rentwise. I came up with this idea – I told my management, why don't we lease rather than purchase? Because when you purchase, it falls under CAPEX (capital expenditures). But when you lease, it falls under OPEX (operational expenditures) and you can plan your requirements around the businesses needs," Mr. Goh said.
This is extremely important for Mr Goh, who helms the one-man IT department of Esec Singapore all by himself. Without the headache of more paperwork and budget planning, Mr Goh is free to focus on his task as the IT Manager.
"Now I need not worry about the budget. It frees up my headache. It's a one-man show for me here. I believe you need to work smart, not hard. For me, there is no point in trying to do everything by yourself. You should outsource what can be outsourced so you can focus on other things," Mr Goh shared.
Ever since then, Esec Singapore has been renting its laptops and desktops from Rentwise. The machines are mainly used by its Sales & Service, Research & Development departments and a very small percentage for Administrative work. Some of the machines operate CAD design software and are used for technical work as well.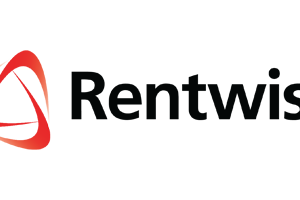 Esec Singapore's rental agreement with Rentwise is a 3+1 year agreement, which includes insurance. A 3+1 year agreement basically means that if the computers are still within the technology scope required after the 3rd year Esec Singapore could opt to extend their agreement and continue renting the computers for an additional year. Mr Goh admitted the flexibility of these packages had made things convenient for him.
PC Life Cycle Demands IT Equipment Rental
Besides speeding up work processes with less protocol, Mr Goh also believes that a PC's life cycle necessitates IT equipment rental.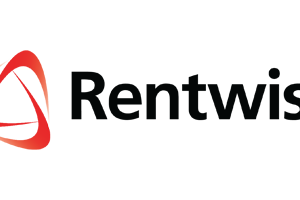 "I know a PC's life cycle very well. To me, technology keeps changing. There really is no point in direct purchase. A PC is a depreciating asset. If you buy a laptop, you need to come up with a lump sum of money, but if you lease you can freeze a certain amount of money for investment, so it won't tie you down," Mr Goh said.
At the same time, using Rentwise's IT rental solutions translate into a hassle-free job for Mr Goh.
"Now, I do not need to worry about the disposal of assets or audit requirements. Everything will be managed by Rentwise, so I can focus on other things," Mr Goh added.
Excellent Turnaround Time, No Complaints at All
With the management of his company's computers off his mind now, Mr Goh feels satisfied with Rentwise's excellent turnaround time in servicing Esec Singapore's IT needs.
"They respond quite fast and would reply within the same day. When I have problems, I will call their technical support staff, and they will try to help fix the problem over the Internet. When they can't troubleshoot remotely, they will come to the office immediately within the same day," Mr Goh shared.
In fact, Mr Goh's confidence in Rentwise's IT rental solutions ensured he recommended it to BESI APac in Malaysia too.
More Than Just a Vendor, But a Business Partner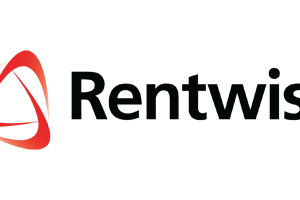 To Mr Goh, Rentwise has become more than just a vendor.
"In IT, you cannot work alone. Working alone is very difficult. There are a lot of things you need to collaborate on. If there is any new technology, we can share and we need to work together. There must be a win-win situation. I see Rentwise as not just a vendor but also most importantly, a business partner. We need to work hand-in-hand," Mr Goh said.
---
To save a copy of this client testimonial, please click "DOWNLOAD PDF" below. You may also want to consider hearing what our other satisfied clients have to say about Rentwise's IT Rental Solutions.