Trusting A Reliable IT Rental Solution To Maintain Unyielding Business Performance
Over the last two decades, IT infrastructure has gradually become a pro-active and must-have component in every business. Efficient IT infrastructure does not only help business function better but faster and more efficiently.
More importantly, for a machinery and equipment solution provider like TCIM, a subsidiary of Warisan TC Holdings, good IT infrastructure can potentially enhance their daily business operations.
From day-to-day in-house machinery design, to managing a database of vendor and client contacts, to drafting emails and processing reports plus facilitating Sales Aid Kit training presentations and diagnosing machine malfunctions, IT infrastructure helps TCIM's staff to prioritize each task consistently and effectively.
Set against this growing diverse need of a good IT infrastructure, the company's IT Manager, Shaun Lee Chee Chuan, explains why Rentwise's IT rental solution continues to value add even after half a decade of service.
Solution-Oriented Business
For over three decades, TCIM has been offering forklifts and tractors, golf and turf equipment and construction machinery solutions to corporations seeking to expedite its various processes in the local scene.
Since 1983, the Shah Alam-based company has made its mark and played a crucial role in facilitating the demand for faster and improved operations as the needs in various industries continue to evolve.
Enterprises of various scales are now depending on its top notch equipment – ranging from material handling, agricultural, power generation to construction machineries to execute numerous functions more efficiently, thus making processes more convenient, fast and smooth.
Today, with a list of diversified clientele spanning a host of business spectrums, the multi-award winning company is committed to meeting and exceeding its customers' expectations. Backed by a strong team of 475 staff across 16 branches nationwide, TCIM is currently one of the leading industry players in the country.
As a specialized provider of various industrial machineries and services, TCIM realizes the importance of maintaining its unyielding business performance with zero operations downtime.
Hence, it is pivotal to strengthen its daily operations by securing a good and credible IT infrastructure that suits its varied business needs. Thanks to Rentwise! Its IT rental solution certainly fits the bill.
Equipment Renting: An Emerging Trend
Realising the vital role of computers and laptops as part of the evolution of many industries, TCIM started engaging Rentwise for their IT rental solutions six years ago. Starting initially with 10 desktops, the number of leased IT equipment has grown to a total of 250 units to date.
"These days, no one works without computers," he said, matter-of-factly. "Technology and Internet – like it or not, have become part and parcel of our lives. Our sales personnel who did not see a need for computers 10 years ago are now using them in all of their work communications."
Adding to that, Shaun who leads the company's five-member IT department since 2011 also says that IT equipment rental has gradually become a trend.
"Interestingly, apart from selling, TCIM is also in a business of renting out construction equipment and forklifts to some customers," he rationalized. "So, we are in the best position to realise that adopting IT rental solutions could be worth their weight in gold."
Financial Benefits: No Depreciation, Better Cash Conservation
According to Shaun, renting is in fact a very popular business practice among many organizations due to the excessive costs involved in ownership, particularly IT.
From a corporate perspective, adopting a reliable IT rental solution encourages better cash conservation and more importantly, flexibility in terms of payments as well as software and hardware upgrades.
With 250 units of desktops and laptops distributed equally between all the branches in East and West Malaysia, coupled with warranty support and maintenance, the company can enjoy a smooth and stress-free business operation.
"Purchasing and owning our own IT assets will involve excessive amounts of cash plus headaches – from securing and maintaining equipment to software licensing and also asset management," he explains. "And we are worried about value depreciation issues as well."
Citing Mayflower, one of Warisan TC Holding's subsidiaries who is an example of a happy customer, Shaun is quick to add: "So, we are happy to rent too as Rentwise has given us a very good group offer."
Easier IT Asset Lifecycle Management
Now, into its sixth year of working with Rentwise, Shaun gladly admits the company is indeed happy to continue the business practice of leasing its IT assets.
"As a client, we can trust Rentwise's solid years of expertise to manage the lifecycle of hardware and software assets through the various stages from procurement, deployment, maintenance and upgrades to asset retirement," Shaun says.
"Rentwise's IT rental solution saves us the time and trouble as the hardware arrives customized to our needs," said Shaun who also delightedly adds that no other IT asset rental providers he researched are offering a one-stop service like Rentwise. "And they take care of computer disposal and perform data sanitization as well."
Satisfactory Result
So pleased with Rentwise's refurbished IT rental solution, the company has even purchased some of the rented units after a three-year leasing contract. Five percent of the total units at TCIM are bought over from Rentwise "because the specifications are stable and the hardware are still in very good condition", he said, adding that the company refreshes the computers every three years.
To date, Rentwise's ready-to-go desktops and laptops are used across the board from simple to significant tasks in different departments – from accounts, customer service, parts and marketing to high management offices.
"Some of the equipment particularly laptops are even used to perform very crucial on-site tasks," Shaun initiated. "For instance, as a diagnostic tool to troubleshoot any equipment malfunctions on tractors, compressors or hydraulic systems."
Swift Response
Shaun is also quick to point out: "Although we have engaged our own in-house IT technical support vendor and purchased separate insurance coverage, Rentwise's after sales service really deserves praise."
TCIM feels that Rentwise's after-sales-service personnel are quick-to-act and efficient on many levels. Among them includes no-fuss prompt delivery of products ordered and constantly keeping clients abreast of the latest product offerings.
Generosity At Its Best
Another key factor that wins Shaun's admiration is Rentwise's attention to details. Describing it as an IT rental solution provider with "heart", Shaun explains that Rentwise is generous and responsive towards clients' business needs.
"Here's a very clear example: When our payment was made late on a specific occasion, Rentwise understood and did not impose late payment charges," he added thankfully. "We appreciate the extra effort taken to fulfill customer's satisfaction."
Forging New Friendships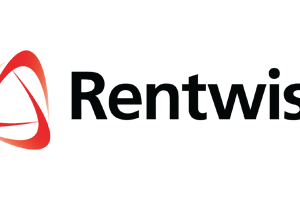 For Shaun, good business relationships offer more value in the long run. Over the years, the company has also forged stronger ties with Rentwise's staff.
"The very good rapport has gone beyond a vendor-client relationship," he said. "Rentwise has even engaged our rental service for forklifts."
Green Potential
While TCIM is committed towards performing its own various CSR programs yearly, the company is optimistic to support Rentwise's green initiative to turn end-of-lease computer units into refurbished goods for the needy.
"We will certainly look into the possibility of collaborating with Rentwise in this green mission for charitable causes in the near future," he added.
---
To save a copy of this client testimonial, please click "DOWNLOAD PDF" below. You may also want to consider hearing what our other satisfied clients have to say about Rentwise's IT Rental Solutions.