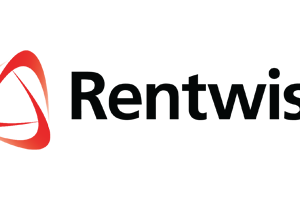 COMPANIES normally use computers for a certain number of years before retiring them and buying a new batch of machines.
Many of these old computers end up collecting dust in stores and may not even be used since they are outdated and cannot run newer software.
Seeing this as a waste of good equipment and bad for the environment, technopreneur Leanne Ooi started a company called Rentwise almost 20 years ago with the goal of giving a "second life" to these computers and to save the environment.
The Penang-born technopreneur said she started Rentwise in 2001 after working for a UK-based IT asset management company that was involved in refurbishing retired PCs from corporations and original equipment manufacturer (OEM) returns.
"That was the time the UK was preparing for the implementation of the WEEE (Waste Electrical and Electronic Equipment) Directive. I realised it was a matter of time before it would be a concern for the Asean marketplace. I also believed it was a good and purposeful business to be in," said the mother of three girls.
Back then, Ooi was an avid gamer. She bought a couple of the company's business range PCs and found that they met her requirements.
"The business model intrigued me. I realised it was a sunrise business opportunity," said Ooi, who has a Management: Operations Management degree from the University of South Australia in Adelaide.
OLD IS GOLD
Ooi's company evolved from doing basic cleaning up of equipment and fixing minor faults to refurbishing equipment by replacing faulty components. These days, remanufacturing is a big part of the business.
"In remanufacturing, functional faults are repaired, major components like the storage device and RAM are upgraded along with the operating system. The unit is fully restored cosmetically and functionally to an as-new condition with a matching warranty.
"It's a 16-step process and we are very selective of the equipment we choose to remanufacture. We only work with business range equipment. We will first conduct a study, which takes between three and six months. It involves putting trial units out with selected clients for testing and running them extensively in our internal environment," she explained.
A complete review of the supply chain will also be carried out to ensure that all components and parts will be available over the next three to five years.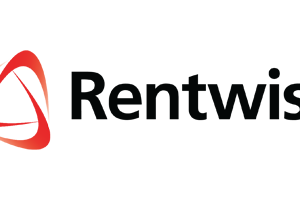 WHERE THE MACHINES COME FROM
Ooi sources used and retired computers from the market and works mainly with large corporations that have a short (three years) usage cycle for PCs.
"These remanufactured PCs are then leased for a period of three to four years. A small percentage of companies buy them outright.
"The equipment is under warranty and supported for the duration of the lease. Companies that buy the machines outright also have access to the same warranty programme," she said.
Ooi claimed that companies save between 25 and 30 per cent over buying new computers.
"Beyond monetary savings, by choosing remanufactured PCs over new ones, a staggering percentage of environmentally polluting carbon is shaved off.
"The carbon footprint of 15 notebook PCs is equivalent to that emitted by a car. So it's really killing two birds with one stone," explained Ooi.
Rentwise has processed in excess of 55,000 computers in the last three years. It is also big on social responsibility efforts through initiatives like the Digital Learning Empowerment Programme (DLEP).
"Through the programme, we have successfully equipped a number schools and non-governmental organisations with much-needed equipment.
"We want to expand this to benefit more schools as we see a large gap in education needs that has not been addressed for many years. Beyond mere donation, we measure the impact and outcome of the programme by monitoring the achievements of the beneficiaries," said Ooi.
CHALLENGES
Like many other start-ups, working capital was the main challenge faced by Ooi in the early stages.
"We started with funding from family members and friends. Later we managed to raise seed capital from a local venture capital firm. Subsequently we brought in an angel investor who has remained with us till today," she said.
Due to the Covid-19 pandemic, the last eight months have been challenging for Ooi.
"We experienced a halt to some projects as many users have been working from home. Naturally companies are not too keen to proceed when users are remote.
"Our supply chain for parts has also been affected considerably. It now takes longer for us to turn shipments around," she said.
"On a positive note, we are seeing more and more new enquiries. As companies move more and more towards mobile solutions, we are looking forward to an interesting 2021," she said.
Reference: