Rentwise Sdn Bhd was founded on 15 August 2001. Starting with only a small team of 3 Sales and 3 Operations personnel, we have grown to an organisation of more than 80 people spread over 3 independent but complementary business units.
The early years saw Rentwise providing Asset Recovery, Refurbishment and Value Recovery (Remarketing) Services to a number of large corporates. By early 2004, the leasing division was formed to focus on providing educational institutions with refurbished computers. Excellent market receptiveness of these refurbished computers led to Rentwise venturing into the corporate sector and we enhanced our operations facilities to fully remanufacture all equipment that we rent out.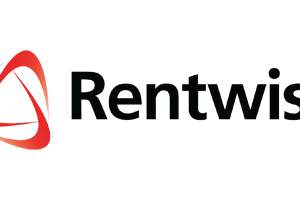 With the growth experienced in the corporate sector, nationwide expansion took place with service branches setup in Singapore, Penang, Kuching and Kota Kinabalu. To ensure we had a complete corporate offering for our customers, we also started providing new equipment.
Recognising the need to segment our offerings and be more in tuned with customers' growing and customized requirements, the Business Technology Services division was formed in early 2012 to provide IT Consultancy Services. We collaborate with in-house IT teams to complement and enable a seamless user experience.
By the end of 2013, the IT Asset Disposition, Management and Recovery division was expanded to provide Value Recovery services to existing clients and new enterprise customers. Assets managed by this division are remarketed under the brand name ITwise.
From 2015, Rentwise has been steadily growing its portfolio of asset types under management and added a bevy of integral solutions required to effectively manage a company's IT infrastructure requirement. These include enterprise type products – servers, storage and network devices, AV Security Solutions, Corporate Productivity Tools & End Point Backup Solutions. We also collaborate with various partners to offer Cloud Solutions.
As a socially responsible organisation and as part of community outreach activities, we run a CSR programme where semi-government aided schools or NGOs can speak to us about their IT infrastructure requirements. Many of these programmes are run in collaboration with our clients who, together with us, see the benefits in donating essential IT equipment to meet the learning needs of our youth and future leaders.
We have certainly come a long way and are looking forward to your partnership with us on this exciting journey ahead.