With unsurpassed customer and after-sales service, ITwise offers more than just refurbished IT solutions
The higher education landscape is a highly competitive and constantly evolving business. As the workload of employees increase, technology continues to play an increasingly significant role in supporting various processes within the industry.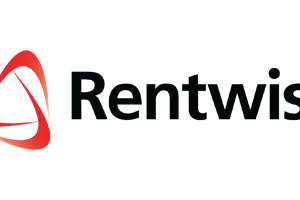 Effective marketing strategy planning, database management of students and trainers, drafting of emails and reports, as well as training programme and management are some of the daily operations that require different levels of attention. These are key business processes that must not be overlooked.
Hence, IT infrastructure such as refurbished desktops are essential to help higher institutions like Malaysian Institute of Technology (MIT) Academy optimize its staff productivity efficiently.
Hassan Mehmood Khan, Head of Mechatronics of Shah Alam-based MIT Academy shares the top reasons why investing in refurbished computers instead of brand new ones is a wise move.
First Private Vocational College in Malaysia
Founded by Joseph Ng in the late 1980s, the rattan furniture manufacturer turned higher institution was rebranded as MIT Academy 15 years later with a vision to produce top-notch technical professionals for the ever-demanding marketplace.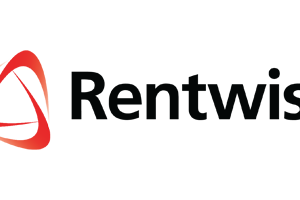 Over the years, MIT Academy's contributions toward education and training did not go unnoticed. In 2012, the college was officially acknowledged by the Ministry of Education as the country's first private vocational college. It was also awarded a full loan sponsorship to produce more technical experts by 2020.
Today, MIT Academy is supported by over 40 staff and has been in operations for over a decade. As the college continues to produce highly competent graduates – a record of over 400 up-to-date, it seeks reliable IT solutions provided by ITwise to simplify its administrative and programming task effectively.
Refurbished Computers: Enhances Work Efficiency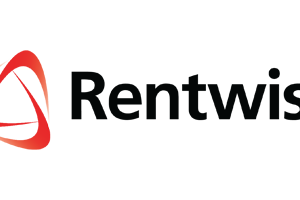 Work efficiency and quality are two major aspects of any higher education institution. Hence, the college purchased its first batch of refurbished desktops in 2010 to enhance its work productivity and to expedite the various office and administrative work. More refurbished computers were purchased later in the following year to accommodate the demand of its laboratory.
According to Hassan, purchasing refurbished desktops and other IT equipment for long term use is definitely more economical.
While the desktops are useful to achieve efficiency at work, majority of the 80 newly purchased refurbished computers from ITwise are being devoted to facilitate the academy's extensive designing and modeling works effectively.
"Our computers are utilized mainly for designing 2D and 3D models," says Hassan who joined the academy in 2011.
Apart from that, the refurbished equipment are also helpful for its PLC programming of machine automation controllers, simulations, AUTOCAD software and administrative work which do not require constant software updating.
Supporting a Greener Solution
Such "green" infrastructure investment is imperative to safeguard the company's cash flow in the long run, he points out. At MIT Academy, for instance, its programming and designing laboratories require periodical IT assets review.
"From time to time, we need to increase the number of computers in our laboratories to cater to students' needs," explained Hassan.
Despite the plethora of state-of-the-art computers that are available in the market, the college however is very contented with their choice of a greener solution – refurbished computers. He is immediately drawn to the computers' good performance and condition provided by ITwise.
"We understand that at ITwise, every pre-loved computer is restored and refurbished according to industry standards," he shared further. "Each piece of equipment has to go through rounds of stringent testing before receiving a face-lift by its qualified technicians," continued Hassan.
Admittedly, he says that much work – from product specifications and price surveying, have to be done before securing the best deal.
More Cost Savings
Opting for refurbished computers not only helps to give pre-loved computers a new lease of life. In fact, it also enables clients like MIT Academy to spend less, based on their minimum needs and lean budget.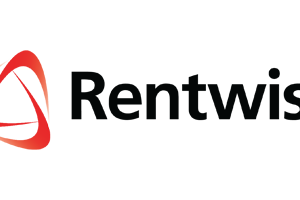 "Compared to the price of brand new computers with the same specifications, ITwise offers the best competitive price," Hassan shared. "Although seemingly minor but two to three percent of cost savings is significant and makes all the difference," he explained.
Realising that the academy does not require computers with the latest configuration or high-end software specifications, ITwise refurbished computers have proven to be a sufficient solution. Opting to purchase instead of renting however, was not a spur-of-the-moment decision for the company. Unlike IT equipment renting which is only beneficial for short-term usage, purchasing refurbished computers yield bigger benefits in the long run.
"We might choose renting if the computers are only to be utilized for a month," he adds. "But we are looking for computers that we can use up to a decade or more with lesser capital expenditure."
More importantly, Hassan says, ITwise's refurbished computers matched their work requirements perfectly. In addition, he also believes that the computers will have a longer lifespan if they are maintained properly.
Reliable Supplier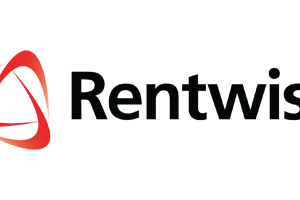 When MIT Academy started adopting computerised systems in 2008, the academy has enjoyed reliable IT rental solution with Rentwise after being introduced to it through a mutual friend's recommendation.
"But we then realized it was more economical to purchase only five desktops for administration purposes," explained Katherine Wong, Head of Finance and Human Resource Department of MIT Academy. "So, we decided to buy from another IT supplier."
However, the failure to provide any after sales service had shifted MIT Academy's attention to reconnect with a reputable supplier like ITwise which is backed by a strong team of capable IT professionals.
Highly Responsive Staff
For Hassan, ITwise's speedy and reliable service is a testament of the company's commitment towards customers' needs. Their responsiveness towards complaints deserves huge praise. Along with responsiveness, the level of speed and patience provided by its staff also made ITwise stand out from the rest of the IT solution providers.
"When two of our CPUs had minor problems, their staff responded and rectified the issue swiftly," he praised. "They even demonstrated a keen interest by following up to see if we need further assistance."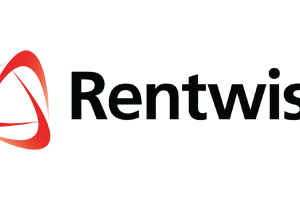 While the college has benefited from ITwise's unwavering commitment towards customer service, Hassan believes that the productivity of their staff can be further improved with more value-added benefits in future business partnerships.
"We hope that in the near future, ITwise will continue to provide software drivers and OS installers in CDs so that we can perform regular maintenance on our PC," he added.
---
To save a copy of this client testimonial, please click "DOWNLOAD PDF" below. You may also want to consider hearing what our other satisfied clients have to say about Rentwise's IT Rental Solutions.