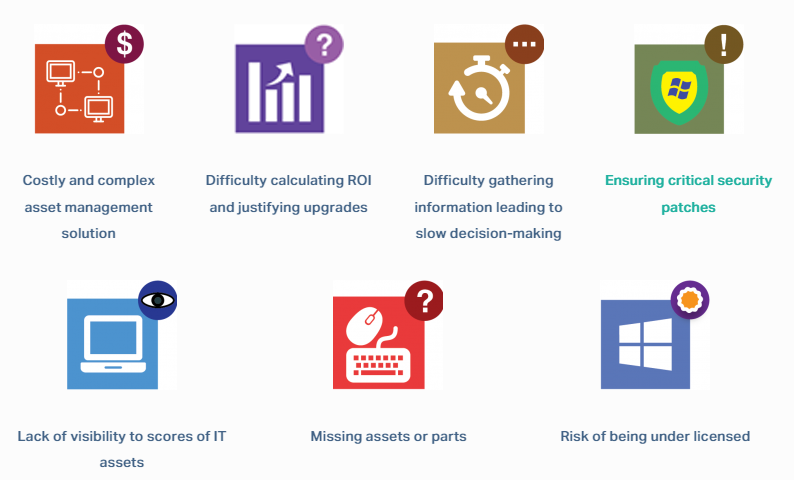 In a fast-paced world where time is money, having sound situational awareness of your organisation's IT assets is crucial to continuous smooth operations. Knowing what's where and having your finger on the pulse of an active and growing IT infrastructure means less time wasted responding to rapid technological advances.
Managing your IT infrastructure is akin to possessing visibility over the entire "IT landscape" thereby allowing you to track equipment, software licenses and critical security patches. The enormity of this task is further amplified with the presence of mobile users. With this information made available as a live tool (Rentwise's cost effective and simple-to-use Asset Management solution), clients can be nimble in decision-making.
In short, we help you overcome the abovementioned daily challenges in managing your IT infrastructure, thereby allowing you to focus on core revenue-generating tasks.