SMK Jinjang is proud to be the recipient of 35 remanufactured computers recently setup as part of a joint CSR donation exercise by Rentwise Malaysia and the Sunway Educational Group. These 35 units of remanufactured desktops have been deployed to equip the school's computer lab and is seen as a huge step forward toward enhancing the ICT learning of SMK Jinjang's students and teachers.
Representative from Rentwise, Mr Lanz Boo and from the Sunway Educational Group, Mr Ong Kiat Ming were present to officiate the launch of SMK Jinjang's computer lab in the presence of the school's headmaster Tuan Haji Sauki bin Yusof, witnessed by key personnel of the school. It was indeed a momentous occasion in the history of the school which acknowledged this key milestone in the information technology development program for its students.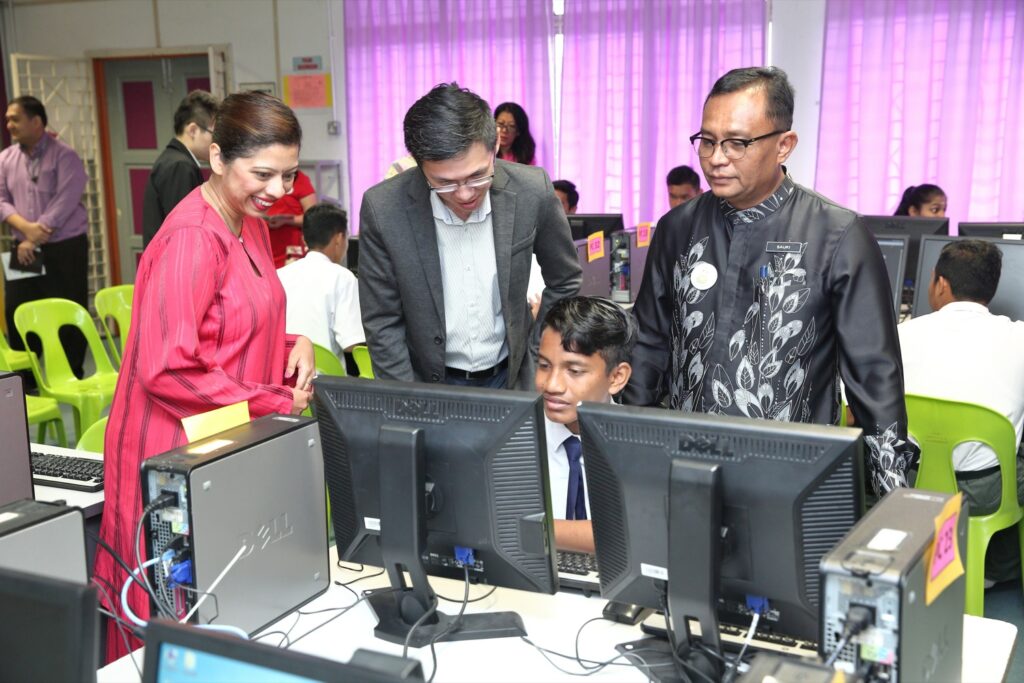 The school has expressed full commitment to ensure the donated computers will be used extensively to enrich the learning experience of its students. The VLE (Virtual Learning Environment) frog program initiated by the Ministry of Education can now be implemented in a more effective manner.
"I would like to express my heartfelt thanks and appreciation to the ICT committee of SMK Jinjang for their dedicated effort in spearheading the establishment of this computer lab which would help empower the IT learning capabilities of this school. This will certainly help give rise to a new generation of students who are IT-savvy in relevance to current times," Tuan Haji Sauki says. The school's principal acknowledged that this would not have been possible without the donation of computers by Rentwise and the Sunway Educational Group. Hence, the launch of this computer lab has become a crucial turning point in the drive for excellence by SMK Jinjang.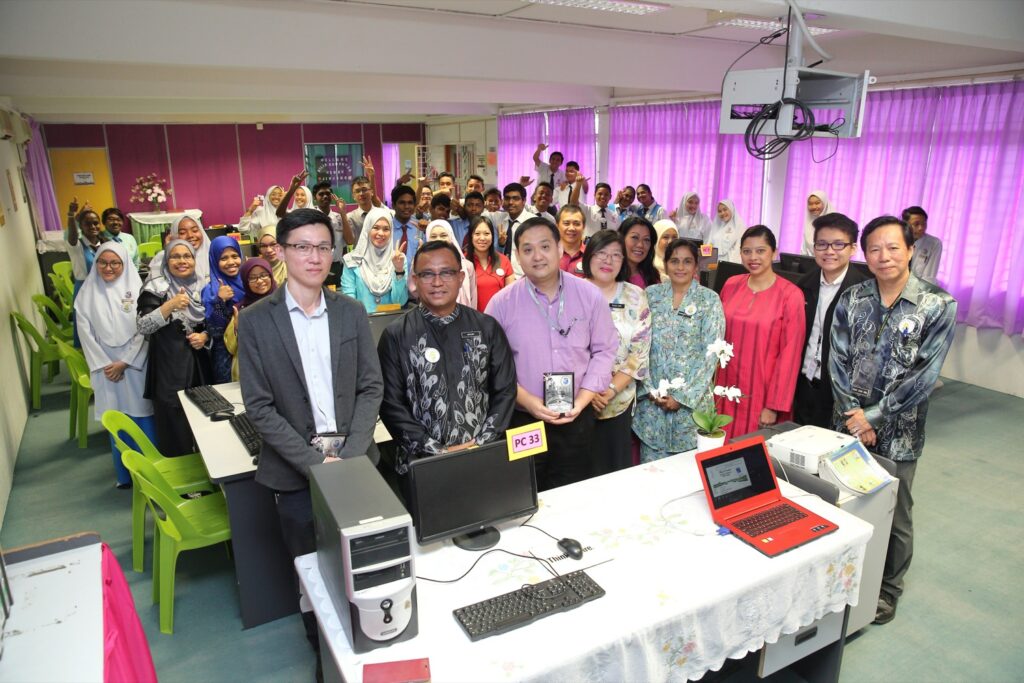 Tuan Haji Sauki believes that ICT learning helps expand the minds and thought processes of students in present times. Most importantly, the newly equipped computer lab will positively impact the learning culture of its students and further facilitate the duties of teachers who now have unlimited potential in their arsenal of available teaching tools to engage students.
"Our Green IT policy meets strict environmental standards when retiring and disposing IT equipment, while maximising equipment recovery values and reducing carbon footprint. Research notes the carbon footprint of a desktop PC is 800kg, whereas a notebook is 350kg. Hence, the deployment of 35 units of computers in SMK Jinjang can be considered a beneficial impact to our environment," Mr Lanz Boo says. Rentwise believes in empowering youth to advance into the global technological and digital arena. Thus, Rentwise is continuously committed to enhancing the education infrastructure with comprehensive digital platforms.
As part of our community development, Rentwise initiates and runs CSR programmes. Semi-government aided schools or NGOs are invited to speak to us about their IT infrastructure requirements. Over the years, we have helped create or upgrade the existing ICT facilities of a number of needy schools and NGOs. Many of these programmes are run in conjunction with our corporate clients who partner with us to monetize and revitalise their retired IT equipment for worthy community and youth development causes through the process of Remanufacturing.