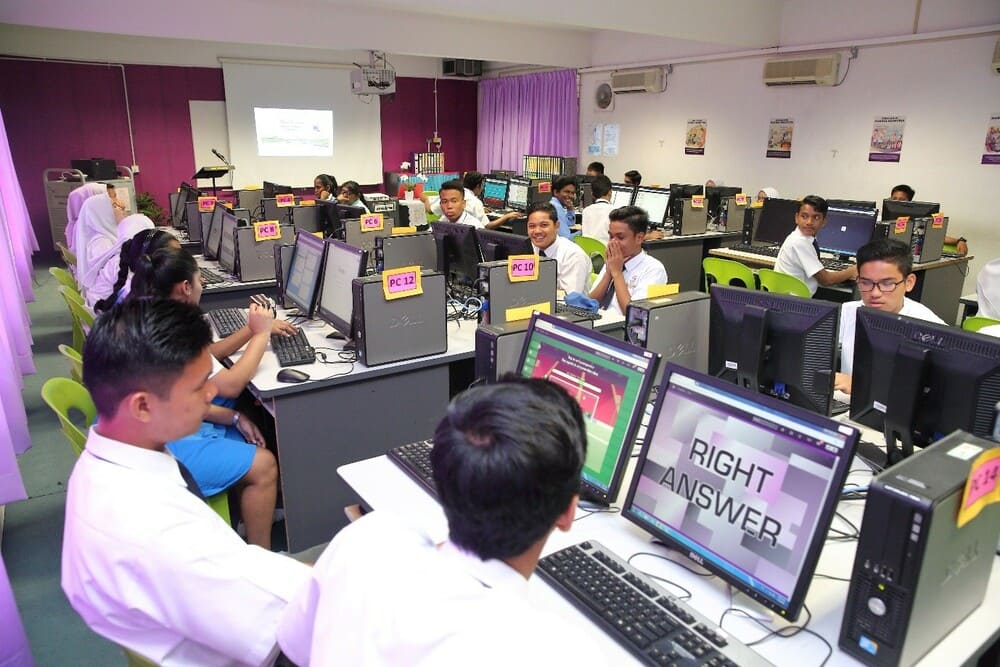 17th September, 2020 marks the beginning of a social impact collaboration journey between Rentwise Sdn Bhd and Medical Awareness Camp Outreach (MACO).
It was discovered during their ongoing "Meal A Day" project for school children in B40 families that these children were deprived of a computer to further their online learning. Hence, their Computer Empowerment Program was initiated to provide individual students with computers.
"No child should be left behind" – As like-minded partners who share the passion and vision to raise the standard of ICT knowledge especially in school going children, priorities are given to needy schools with basic or lack of ICT equipment.
The current pandemic has caused a worldwide disruption of the educational systems leading to a total closure of schools, universities and colleges. Many primary and secondary schools here are not well equipped with computers, needless to say, some are even without basic infrastructure to support these equipment. Children in the B40 group are affected the most as they are not able to afford connectivity in their homes left alone computers. Education virtually becomes a standstill and these children are left behind.
Seeing a potential in their programme that is aligned to the same cause of bridging the national digital learning gap, Rentwise initiated this collaboration effort with MACO with a donation of 100 thin client computers, to be refurbished by their team of PC repair volunteers. This amplifies the beneficiary outreach of Rentwise's Digital Learning Programme (DLEP) than working alone. Therefore, instead of a one-off stint, Rentwise has also agreed to continually donate partial of its off-lease retired used computers that is estimated to be in the hundreds per annum, benefitting thousands of school children.
About Rentwise
Rentwise Sdn Bhd, is a provider of Green IT infrastructure, certified remanufacturer by MITI and a registered social enterprise with MaGIC. With 19 years in this industry, Rentwise has been innovating to maximise the lifespan of IT equipment by repurposing retired desktop and laptop computers, making them as good as new, if not better, through a process known as remanufacturing.
Corporate and government bodies are welcome to donate computers and to collaborate with Rentwise to play an integral and significant role to bridge the digital divide that Malaysian students suffer from. To find out more, kindly visit www.rentwise.com/category/csr/
About MACO (Perubatan Dan Kesihatan Awam)
Perubatan Dan Kesihatan Awam, also known as Medical Awareness Camp Outreach (MACO), a registered NGO, was set up to provide free medical services to the poor by a group of specialist and volunteers in Jan 2015. They have since conducted more than 20 medical camps for urban poor communities.  Funding these activities are through donations. They recently launched a Computer Empowerment Program to provide refurbished computers to children from families of lower income group to learn online.
Find out more : https://www.facebook.com/maco.malaysia/