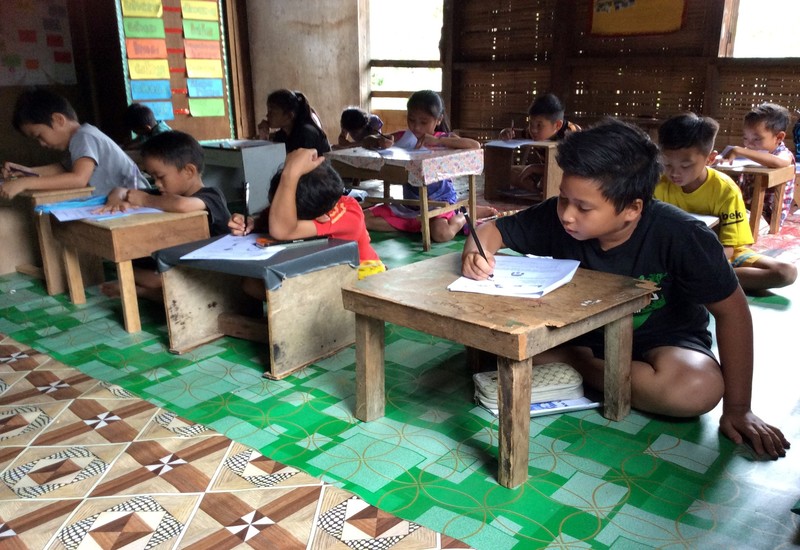 We are responsible and are witnesses to the destruction and deterioration of the environment. Before conditions become irreversible and irreparable, being a social enterprise, Rentwise adopted the agenda of Digital 2030 as a call to action to drive transformation towards eradicating poverty, quality education, protecting the planet, just to name a few. Digital technology is the critical tool and a bridge that connects the world, to accelerate momentum and to achieve the same goals for a sustainable environment.¹ Technology is evolving continuously. One of the better option of technology that has emerged is the process of remanufacturing.
To reduce IT carbon footprint in Malaysia.
Not many realise that manufacturing of IT desktop and laptop PCs are one of the contributing factors to environmental issues. It has been calculated that the manufacturing of a new computer and monitor requires an approximate 240kg of fossil fuel, 21.8 kg of chemicals and 1.5 tonnes of water (natural resources angle) which is adding to greenhouse gas emissions.²
The current state of the environment is at an alarming stage with the increased levels of greenhouse gas emissions, loss of habitats, depletion of natural resources that is resulting in global warming (incl. Basel Convention:- "ratify to reduce national carbon footprint by 45% by 2030"). Carbon footprint of a newly manufactured laptop and desktop emits 350kg CO2 and 800kg CO2 respectively. Figuratively, 15 laptops generate as much CO2 of a mid-sized car. ³ In 2019, over 2.34 million PCs were shipped to Malaysia of which over 1 million tonnes of e-waste was recorded. We will see a rise in damages which maybe irreversible, in the years to come unless we relook into avenues to decrease such effects with immediate effect.
Remonetise used PCs to reduce cost of ownership and encourage change out at year 4.
With the explosion of new equipment been manufactured worldwide, the market is flooded with used desktop and laptop PCs as the need arises to refresh and upgrade them. Used equipment can be remanufactured to perform as well as its succeeding model. In this context, corporates who normally refresh their equipment after 3-4 years usage are able to monetise on their used equipment through a trusted IT disposition partner to ensure the by-products are ethically disposed.
The emergence of remanufacturing industries will not only give rise to special skilled labour force but, as a sustainable solution that preserves the environment and at the same time, gives cost efficiencies to the user. At that juncture too, a percentage of used computers can be donated for CSR purposes. These donated PCs can be repurposed for usage in schools benefitting thousands of school children in their ICT studies.
To have all SMEs in Malaysia adopt a new-remanufactured hybrid model.
Many businesses have been re-evaluating their processes, cash flow and staff management post Covid-19. Common office workers' environment only requires productivity applications hence the need for latest/greatest is not warranted. From experience, >80% falls into such type.
An ideal situation is to encourage SMEs adopt remanufactured desktops and laptops pc (which looks and performs like new). These remanufactured equipment are business grade class which is durable and reliable, can be packaged with an end to end solution which includes a minimum of 3 year warranty, software solutions and support services. In essence, a better option as oppose to new non-business grade PCs should affordability be a critical decision-making factor.
To equip all schools with IT infrastructure.
With the latest Malaysian Education Blueprint (2013-2025), the focus is on quality education. ICT integration will enhance and accelerate collaborative learning skills, developing transversal skills that stimulate critical thinking, problem solving and maximise the students' abilities in active learning and hands-on activities. These are core values that the students need to achieve in an active teaching and learning environment.⁴
The criteria to a successful implementation of an ICT environment is, the infrastructure, the supply of computers and connectivity in all schools throughout the country. Schools in urban areas enjoy such facilities, however, not all. Moreover, the student-computer ratio is high. Many of the computers and infrastructure sponsored during the initial implementation of this programme has seen better days. To obtain replacements or an upgrade to the IT infrastructure such as bandwidth and even technical assistance, is the main challenge. The situation in the rural areas is beyond comprehension with the very basic or outdated or none at all.
Remanufactured desktop and laptop PCs are an inexpensive solution attached with warranty and support would suffice for another 2 cycles (1 cycle is equivalent to approximately 3 years of usage), at the least, without compromising its quality or technology, thus ensuring the future generation acquire the fundamental ICT skills. This process of reusing will result in one of the ways to reducing the ever increasing carbon footprint.
References:
¹https://sdg.iisd.org/commentary/guest-articles/going-digital-with-purpose-to-achieve-climate-goals-and-2030-agenda/
²https://www.itpro.co.uk/green-it/28423/how-the-tech-industry-is-becoming-more-environmentally-friendly
³https://www.cnet.com/news/curbing-the-co2-that-comes-from-pc-use/
⁴https://www.semanticscholar.org/paper/Effectiveness-of-ICT-Integration-in-Malaysian-A-Simin-Sani/2e781031750284c3b7cdfc3fd5623d9d8465efad