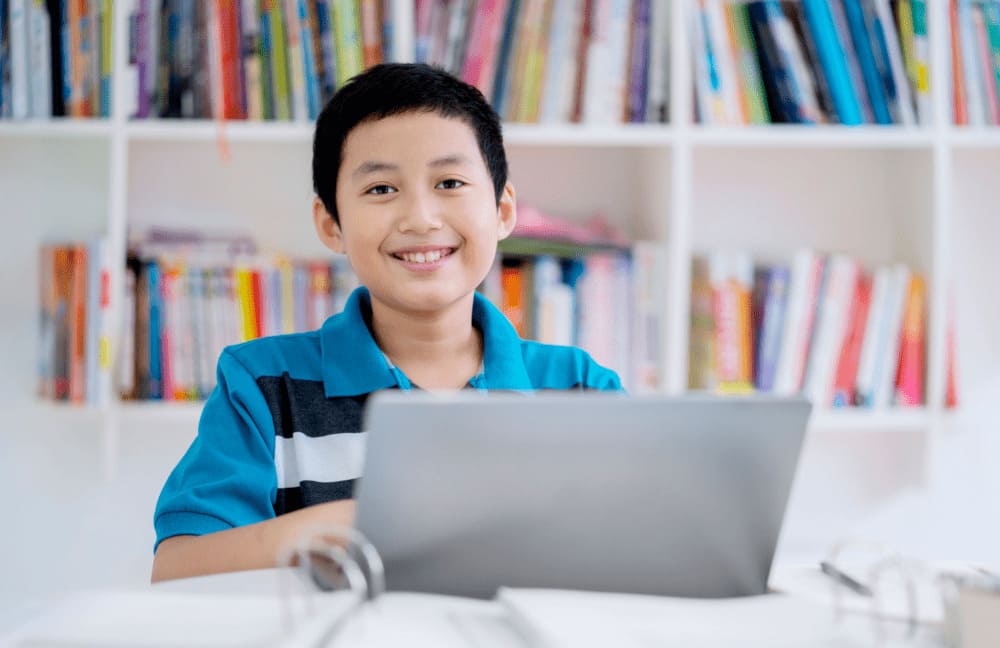 Shah Alam, Selangor | February,1 2021  – Rentwise Sdn Bhd, an accredited remanufacturer by Ministry of International Trade and Industry (MITI) and a registered social enterprise with Malaysian Global Innovation & Creativity Centre (MaGIC), in partnership with Malaysia Digital Economy Corporation (MDEC), announces the sponsorship of 30 refurbished notebooks to Tenom Innovation Centre (TIC), Tenom, Sabah totalling up to RM39,000 under an initiative known as Digital Learning Empowerment Program (DLEP).  The DLEP will assist in the implementation of Loan-a-Device Program by TIC where notebooks will be loaned at no cost to benefit the students especially candidates sitting for Sijil Pelajaran Malaysia (SPM).
Leanne Ooi, Chief Executive Officer of Rentwise Sdn Bhd says, the DLEP implementation is also aligned with MDEC's objective which is to spur assistance in equipping the students with notebook to achieve uninterrupted e-learning. "We are both committed to providing a better digital environment especially for education. The temporary closure of all schools have exposed the importance of digital technologies in people's lives and the positive impact it can make", added Leanne.
She added that "Rentwise is in a business of remanufacturing and refurbishing PCs, in which we provide the equipment a second lease of life –which is then leased back to the corporates and public. But what we need is a consistent source of supply of good quality business class (used) computers. The more supply we have, the more we can breathe new life into old PCs and distribute them to needy schools and organizations. We encourage corporate and government bodies to donate computers and to collaborate with Rentwise to play an integral and significant role to bridge the digital divide that Malaysian students suffer from.
As of today, Rentwise Malaysia's collective efforts have resulted in 765 PCs and laptops donated to over 40 schools and NGOs, impacting more than 21,000 children nationwide. Since DLEP inception, Rentwise has managed to work alongside renowned local organisations such as Sunway Group, Medical Awareness Camp Outreach (MACO) and Spritzer Berhad.
About Rentwise Sdn Bhd
Rentwise, established in 2001, is a certified IT remanufacturer under MITI's R7KPA assessment conducted by RESPECT in 2017. Remanufacturing and repurposing ICT equipment greatly reduces the environmental impact as compared to the large amount of energy required to manufacture complex electronic components. It means up to 70% of a PC's carbon footprint can be reduced by adopting remanufactured technology rather than new. Remanufacturing creates impactful economic benefits from consumers gaining access to products at a reduced price.  An additional benefit is the creation of skilled jobs in an industry requiring high levels of technical skills.
As part of our community work, we run CSR programs where we have helped created or refreshed the ICT facilities of a number of public schools and NGOs, benefitting more than 21,000 students nationwide.
Being the only Green IT Partner in Malaysia offering a complete End-to-End IT Infrastructure and Asset Lifecycle Management Solution, we constantly look for ways to improve and best deliver our vision. We provide an infrastructure combination (both new and remanufactured platforms) to ensure our clients are able to better manage and utilize their cash resources.
"It is the use of equipment, not the ownership that generates profit" (Beate Pehlchen)
For more information, visit our website at www.rentwise.com
More information on Reman Day is available at http://www.remanday.org