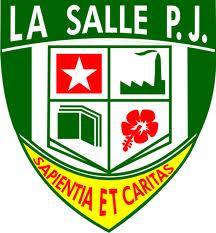 Established in 1959 by the De La Salle Brothers as a way to ease pressure off places in the rapidly expanding St. John's Institution, national primary school SK La Salle, Petaling Jaya, carries a notable history in Malaysia's education industry. With En. Zakaria at the helm of the primary school, the institution now provides for 480 students.
As part of its ongoing CSR program dedicated to improving the IT education of young Malaysians in the most environmentally-friendly way possible, Rentwise Sdn Bhd has graciously equipped SK La Salle's computer labs with 20 remanufactured desktop PCs, donated by Sunway Medical Centre Sdn Bhd in April 2021.
While most may think it is ideal to rely on brand new devices, Rentwise debunks this myth through their remanufacturing and refurbishing services on old, used devices. Microsoft-registered and MITI-certified, the company believes their solutions provide a greener solution in the IT Infrastructure sector – offsetting carbon emissions by 75% and saving up to 40% in cost. Where others may see computers that are "too old" to function, Rentwise sees this as an opportunity to create a solution that's better for both consumers and the environment – without compromising on quality and practicality.
By donating refurbished desktops to local schools, Rentwise will be able to help improve the education quality of Malaysian students while staying true to their commitment in their race to net zero.
For more information on what Rentwise has to offer, details can be found here.