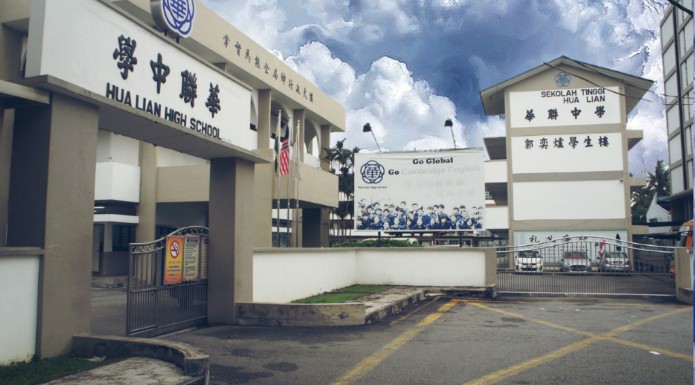 The "give back to the community" effort has been the driver that initiated the Digital Learning Empowerment Programme (DLEP) in 2009. By equipping needy schools as well as NGOs with PCs and upgraded infrastructure, this program ensures that no child in dire need for these facilities would be left behind. Recently, Malaysia's largest bottled water producer, Spritzer Bhd (est. 1993) and Rentwise Sdn Bhd saw 16 PCs worth RM33,500.00 donated to Hua Lian High School in Taiping, Perak.
At an interview with BFM on 18th Feb, 2021, Dr. Chuah Chaw Teo, R&D Director for Spritzer Bhd, likened the collaboration with Rentwise as an alignment of common goals – 'to bridge and uplift the standard of digital education'. Further reiterating that Rentwise's stringent remanufacturing process is beneficial to the environment by reducing carbon footprint. He also mentioned that Spritzer's Chairman who is an active member of the school board, very passionate about the welfare and well-being of the students and teachers alike, also supported this initiative as yearly donation drives which involve the community and business partners are usually organised to ensure that the facilities and upkeep of the related schools are maintained.
Likewise, Ms Leanne Ooi, CEO of Rentwise, celebrates this coming together by stating, "We need more organisations to come forward to fulfil such needs," crediting Spritzer Bhd for their like mindedness in this collaboration. Adding on, "This successful collaboration will open the pathway to many similar projects between Spritzer and Rentwise in the near future."
Over the years, Rentwise has collaborated with various corporate entities to donate their retired PCs for the common good. Taking this opportunity, Ms Ooi calls out to corporates, MNCs, GLCs, and even government bodies by encouraging them to work with Rentwise to ensure a better future for generations to come by providing PC access to more needy schools and NGOs.
BFM podcast: https://www.bfm.my/podcast/enterprise/open-for-business/ent-ofb-splashing-out-on-pcs-for-education