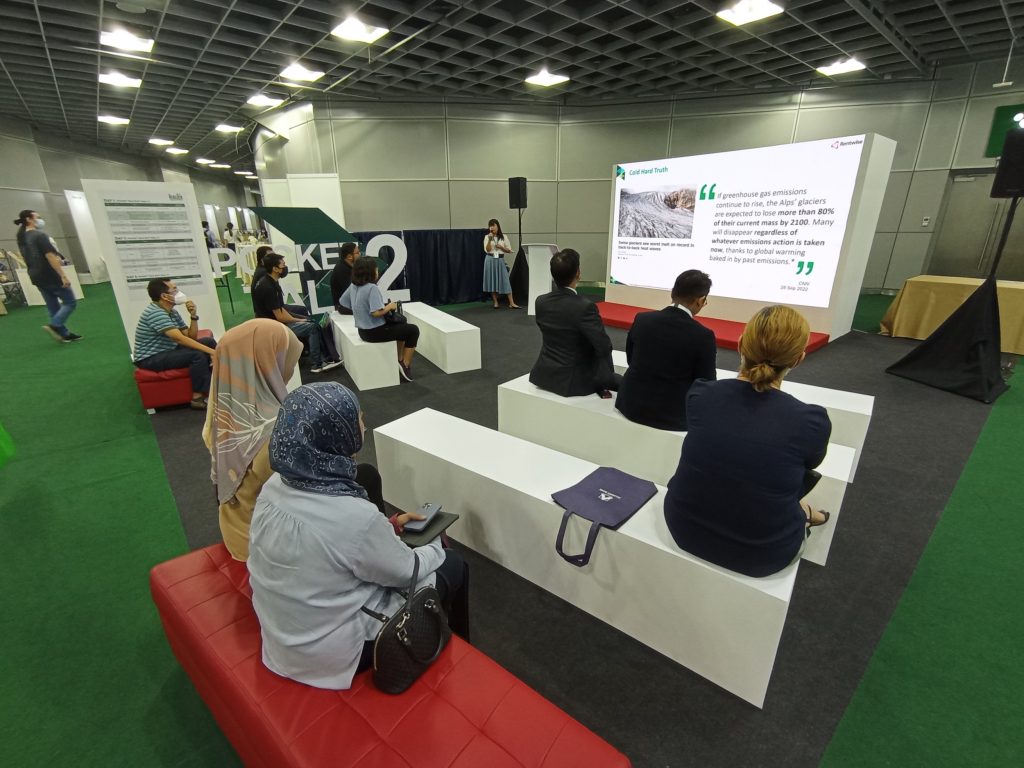 Rentwise participated in its first IGEM 2022 event at Kuala Lumpur Convention Centre which attracted almost 30,000 registered visitors from over 30 countries. As an exhibitor hosted under the Alliance Bank pavilion, Rentwise was the only Green IT organization amongst big names locally and globally featuring its first and only carbon neutral remanufactured computer.
Throughout the course of 3 days, we engaged with numerous visitors who showed deep interests in our circular products. The awareness level on green tech and recognition of its potential to be financially sustainable in the long run was evidently felt in our conversation with booth visitors. This certainly was a good sign that motivated us.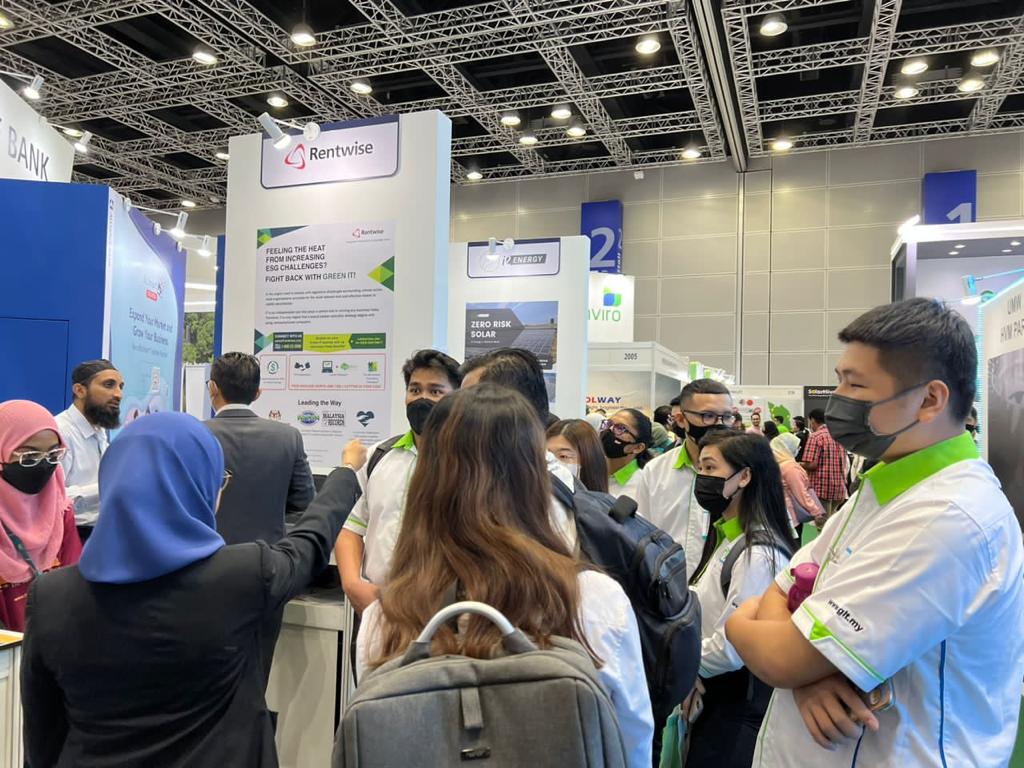 A large number of visitors who dropped by our booth demonstrated an eager interest to discover how Rentwise's unique rental solution of remanufactured desktops and laptops can help their businesses save money and enhance their ESG profile. With the imminent and inevitable introduction of carbon tax in Malaysia, it's only a matter of time before such hidden costs come knocking at our doors.
IT is central to any organization and key to driving a profitable and sustainable operation especially in current challenging business landscape. As such, Rentwise's "device-as-a-service" circular approach to leasing computers for use by businesses represents the silver bullet every Malaysian company should consider especially in an uncertain year 2023 and beyond.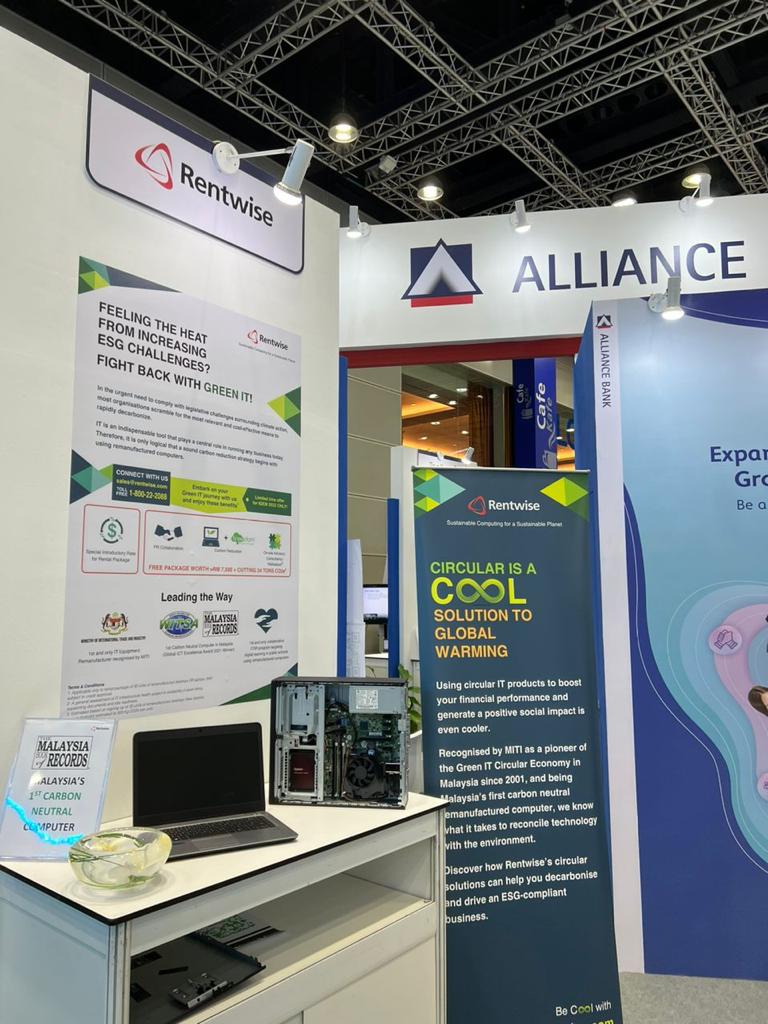 Climate change and the looming economic recession are real and present threats that all organisations face. As businesses deal with tapering revenue and rising costs, they inevitably turn to technology as the panacea for all of their operation challenges. Therefore, it was truly a great opportunity to be engaging these topics during this international event with various customers and partners from various industries bringing with them unique and diverse insights.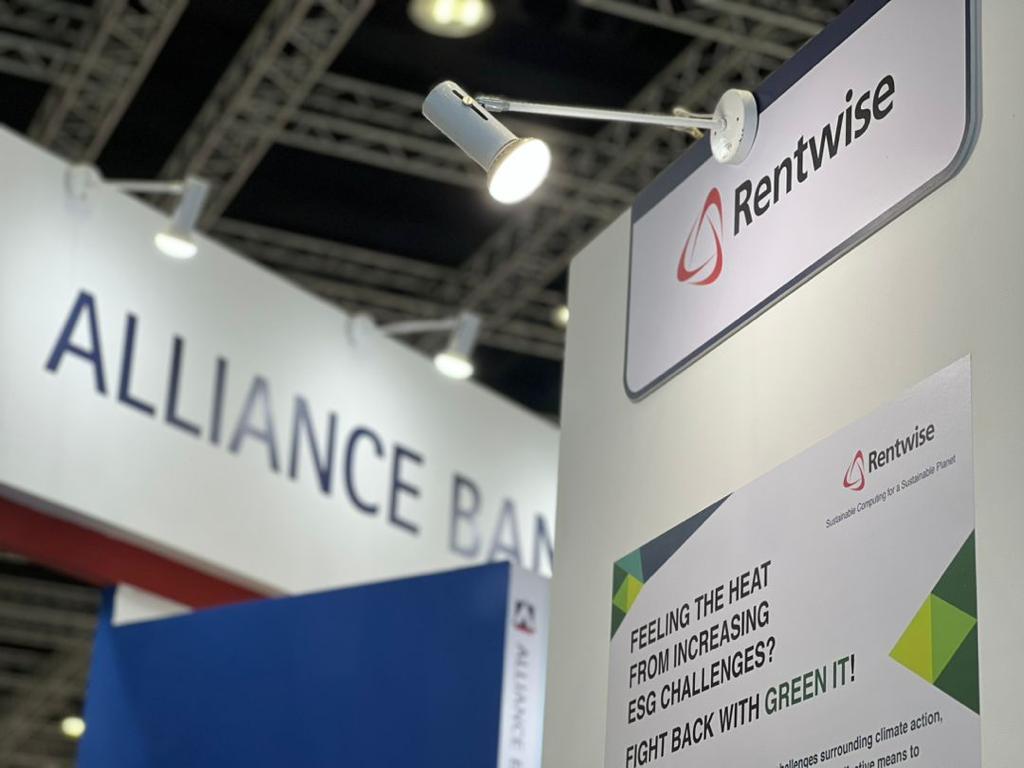 We will certainly be looking forward to next year's IGEM event as it appears there are more emphasis being placed on the importance of circular economy in driving sustainability. Rentwise would be uniquely positioned to service this growing demand for sustainable solution in computing via its rental service for remanufactured desktops and laptops.
Rentwise is the leading green IT company in the Circular Economy space focused on delivering quality remanufactured desktops and laptops on an IT leasing structure. This sustainable computing solution helps save money, reduce carbon footprint and drives companies' vision to achieve their ESG goals. Our circular computers' utility are kept at the highest functional performance for the longest period of time, thereby extending the lifespan of IT equipment before they are responsibly disposed and recycled.