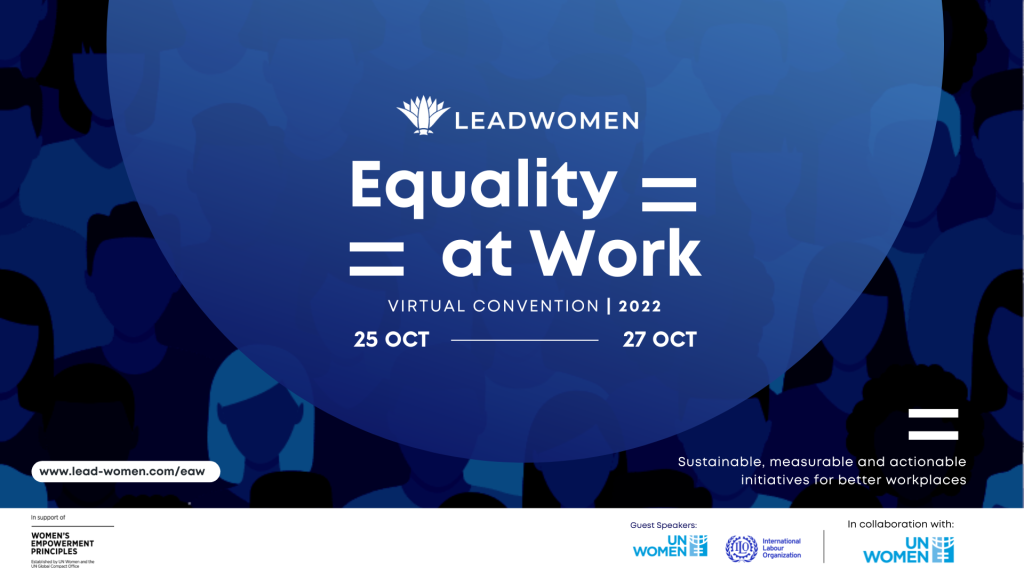 It was truly an exciting experience to participate in Lead Women's Equality at Work Virtual Convention held from 25-27 October 2022. The virtual 3-day event featured a lineup of activities aimed at fostering sustainable, measurable and actionable initiatives for better workplaces. Rentwise participated as an exhibitor at one of the allotted virtual booths setup during this event.
As a women-led organization with 60% of the senior management being women and more than half of all departments have at least 50% representation of women, Rentwise recognizes the need to having a healthy and productive workplace that values equality and mutual respect. This practical and progressive strategy is important to grow sustainably in today's unique business and climate challenges.
As an accredited Green IT infrastructure service provider and Malaysia's first and only IT equipment remanufacturer, the IT industry and STEM-based profession are often associated with the male gender. With a robust workforce in the assembly line where remanufactured computers are processed, Rentwise seeks to ensure that women technicians make up a certain percentage of the production team.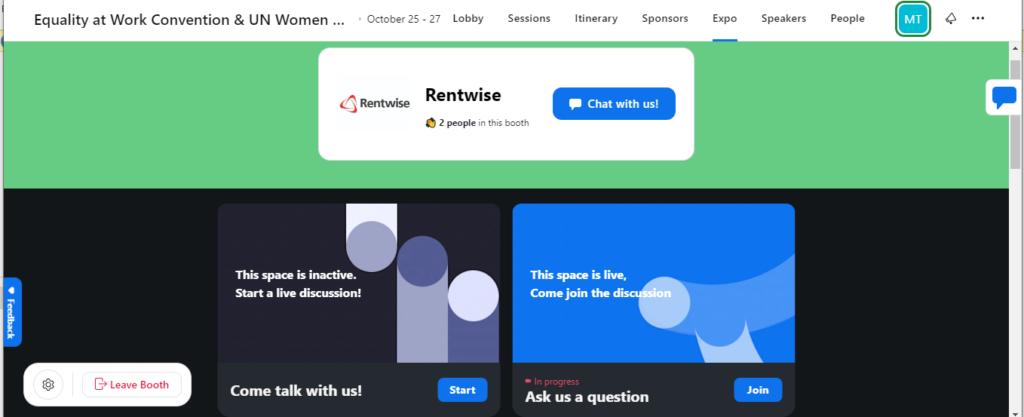 The world events are unfolding at an ever faster pace, largely due in part to rapidly deteriorating weather patterns and global warming. Circular economy represents one of the key solutions to combating climate change. Rentwise's circular business model and its IT rental service of remanufactured desktops and laptops would certainly be uniquely poised to grow with the increased involvement of women in its workforce.
As such, Rentwise will continue to nurture the opportunities and equalities that a diverse and gender-inclusive workplace offers, and recognize these as potent competitive advantage in our fight against climate change. These benefits are all encompassing throughout our organizational functions, whether be they at manufacturing, finance, customer service, sales or marketing departments. On this note, Rentwise looks forward to a fruitful and impactful partnership with Lead Women.
Women plays a crucial role in fighting climate change. The involvement of women in the management of natural resources is often associated with improved governance and positive conservation outcomes as reported by UN Women. Realising this, Rentwise advocates a gender balance approach in its organizational development framework. As an equal opportunity employer and a women-led organization, we observe diversity and inclusion for a fairer and sustainable future