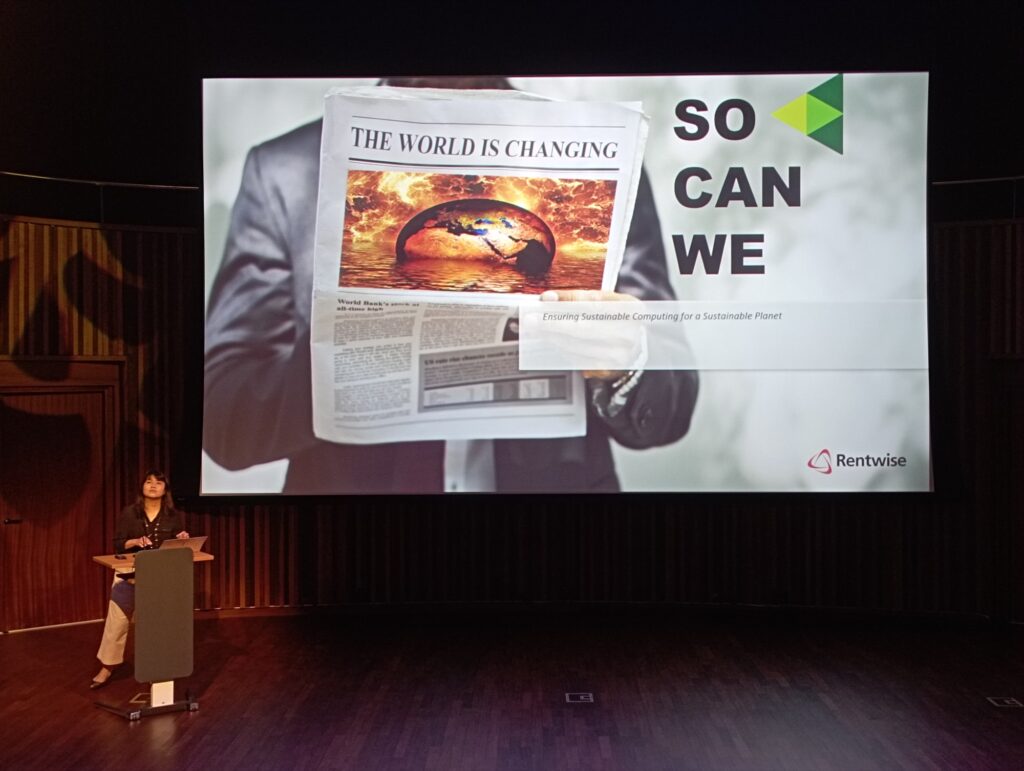 Rentwise is proud to be involved in an international event during the Expo 2020 Dubai's Week 26 Circular Economy held from 27 – 31 March 2022. This event was driven by the Malaysian Green Technology & Climate Change Corporation (MGTC) and hosted at Malaysia's Net Zero Carbon Pavilion amongst other exhibitors whose products and services revolves around the idea of zero waste and cycling of materials.
As the leading Green IT infrastructure service provider and the first and only IT equipment remanufacturer in Malaysia, Rentwise's unique circular computers help reduce carbon footprint and improves organisations' ESG profile. On this note, we are truly proud to be representing Malaysia on the international stage with a unique climate solution.
Throughout the course of this event, we had the opportunity to engage with officers from the Ministry of Environment & Water Malaysia (KASA). The resulting dialogue explored how Rentwise's unique financing and rental solution for remanufactured desktops and laptops can help increase competitiveness in the green industry, spur business development in the global market, increase employment, improve health and subsequently reduce poverty. Circular economy indeed has far and wide reaching benefits that can potentially catalyse progress towards a low carbon and climate resilient growth.
We are certainly looking forward to participate in future similar events as we value the global recognition and reach this platform offers. We hope the environmental and financial benefits offered by our award winning remanufactured computers can be enjoyed by cost-conscious and discerning corporations looking for affordable and actionable means to decarbonize and improve on their ESG profile.
Rentwise is the leading green IT company in the Circular Economy space focused on delivering quality remanufactured desktops and laptops on an IT leasing structure. This sustainable computing solution helps save money, reduce carbon footprint and drives companies' vision to achieve their ESG goals. Our circular computers' utility are kept at the highest functional performance for the longest period of time, thereby extending the lifespan of IT equipment before they are responsibly disposed and recycled.