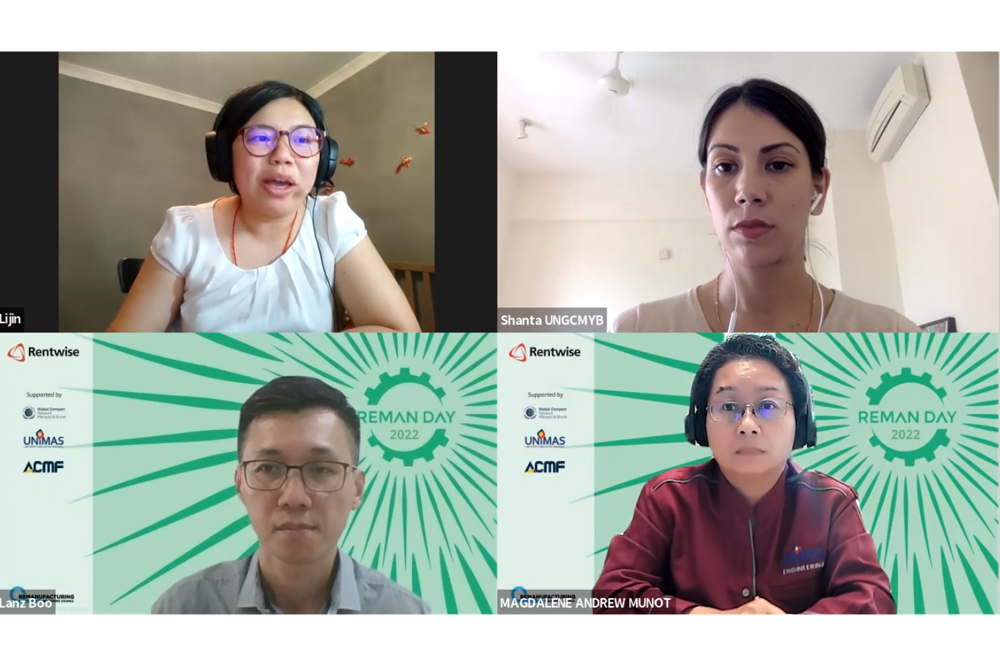 In celebration of Reman Day 2022, Rentwise Sdn Bhd hosted an event on 14th April, 2022 as part of an effort to educate people about the value of IT equipment remanufacturing. On this meaningful occasion, Rentwise invited everyone to reflect on Remanufacturing as one of the important drivers of a circular economy for sustainable development.
A public webinar titled "Rethinking Remanufacturing: Waste to Ways for Sustainable Growth" was organized and attended by Rentwise staff, customers and partners. Participants were able to learn more about the latest trends, opportunities and development involving Remanufacturing and the circular economy.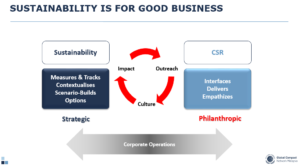 Sustainability is good for business
We were proud to have with us Ms. Shanta Helena Dwarkasing, Director of Programs from United Nations Global Compact Network Malaysia/Brunei and Dr Magdalene Andrew Munot, Senior Lecturer at the Deparment of Mechanical and Manufacturing Engineering, Faculty of Engineering, Universiti Malaysia Sarawak (UNIMAS) to share about the role of Remanufacturing as a key enabler for sustainability.
Ms Li Jin Chin, Senior Managing Partner of ACMF Circular Economy moderated the insightful session that saw an exciting discussion surrounding the differences of value-creation potential between recycle, refurbish and remanufacturing. To top it off, the role of IT equipment remanufacturing in circular economy is well defined as a key activity to combat e-waste and promote sustainable development.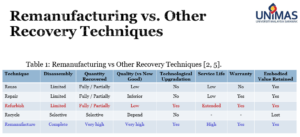 Remanufacturing VS other recovery techniques
The Remanufacturing Industries Council defines Remanufacturing as "a comprehensive and rigorous industrial process by which a previously sold, leased, used, worn, or non-functional product or part is returned to a "like-new" or "better-than-new" condition, from both a quality and performance perspective, through a controlled, reproducible, and sustainable process." More importantly, it is worth noting that Remanufacturing is not the same as "recycling", "repairing" or "refurbishing".

Fact: Rentwise since its inception, has on an average, remanufactured more than 64,000 PCs, with about equal amount between notebooks and desktops. These remanufactured computers have helped reduced more than 83,000 tonnes of CO2e emission, with an estimated duration of use for each computer at 10 years (total 3 cycles at 3 years per cycle).

Fact: Remanufacturing saves, on average up to, 85% of energy use, 86% of water use, and 85% of material use compared to new goods.
Reman Day is an annual global event executed at the local level supported by remanufacturers as they host students, teachers, parents, job seekers and other local community members at open houses, plant tours and presentations designed to showcase the social, economic and environmental benefits of remanufacturing.
"There are countless advantages to remanufacturing goods, including localized job creation and waste diversion," said Ms Leanne Ooi, CEO of Rentwise Sdn Bhd. "The goal of Reman Day is to advocate for remanufactured goods, educate people on the advantages of remanufacturing, and collaborate with our communities in order to identify future remanufacturing leaders."
Rentwise is always proud to be part of this annual celebration of World Remanufacturing Day with other remanufacturing industries globally. This special day represents the very core business of what Rentwise does best. Remanufacturing is poised to effectively combat e-waste in the ICT industry, bring about social and environmental improvements, and harness the trillion dollar business of circular economy. In short, Remanufacturing impacts people, planet and profits.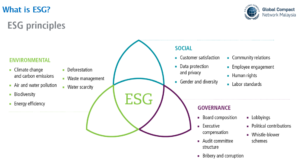 What is ESG?
The use of Rentwise's carbon neutral remanufactured computers is appropriate in light of the urgency to combat climate change and reduce carbon emissions. This is a simple first step of change in the right direction for large or small companies to decarbonize and remain not just relevant but profitable as they navigate the challenging ESG landscape.