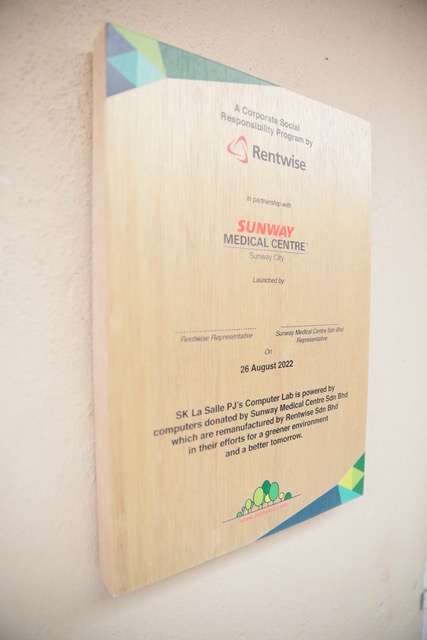 Rentwise is proud to be working with Sunway Medical Centre in our first ever project that saw the donation of 100 remanufactured computers to 5 public schools in Malaysia. Each school received 20 computers that have undergone the strict 16-step remanufacturing process that Rentwise is uniquely associated with. To celebrate this joyous occasion, a computer lab opening ceremony was held at SK La Salle PJ on the 26 August 2022; one of the 5 schools chosen by Sunway Medical Centre to receive the computers.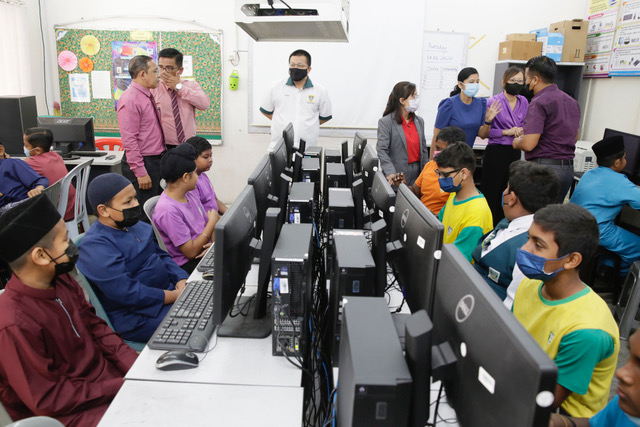 As the first and only licensed IT equipment remanufacturer in Malaysia, Rentwise is certainly surging ahead at fifth gear as it positively impacts the digital learning abilities of children whose schools' computer labs are often ill-equipped. The use of remanufacturing technology to empower circularity in IT endpoints (computers and laptops) will ensure that the future leaders of Malaysia will have a chance to stay ahead of the game with the right digital knowledge in today's world.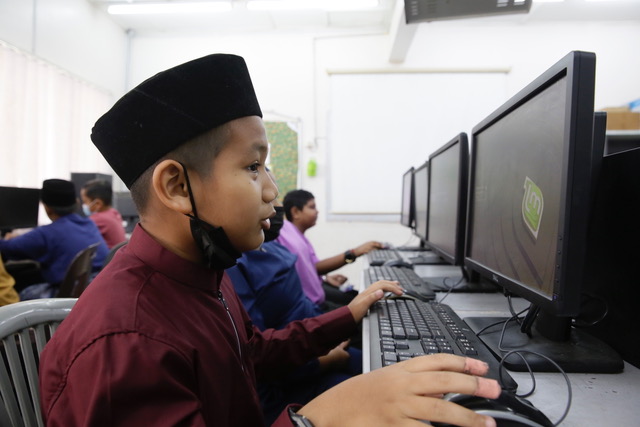 "We have always wished for our computer lab to be well equipped so that our students are exposed to digital learning. In this day and age, expertise and knowledge in information and communications technology is a compulsory skill and if our computer lab is ill-equipped to support the children's digital learning needs, they may face even bigger challenges at home," explains En Zakaria bin Muhammad, the headmaster of SK La Salle PJ.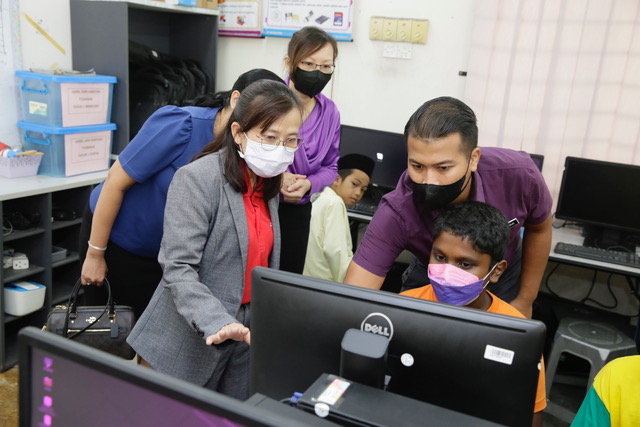 En Zakaria continues, "With these remanufactured computers in place, we are able to plan our schedule to ensure the optimum delivery of IT lessons to all students. The school would like to thank Sunway Medical Centre for their donation of 20 desktop computers through Rentwise who remanufactured them to as good as new. We will put these computers to good use and may they positively impact the lives of our students."
Ms Lin Pui Mei, the Assistant Director of Information, Communication & Technologies Department at Sunway Medical Centre was present to officiate SK La Salle PJ's computer lab with Ms Wiinie Khong, Group Financial Controller of Rentwise. Ms Lin was truly moved by the difficulties faced by the students in their attempt to stay ahead in their digital learning especially during the pandemic. She believes the simple act of repurposing used computers is impactful and life changing for these students. Not only does it preserve the environment, the social benefits a responsible IT asset disposition and CSR program offers simply leaves no room for her to say no!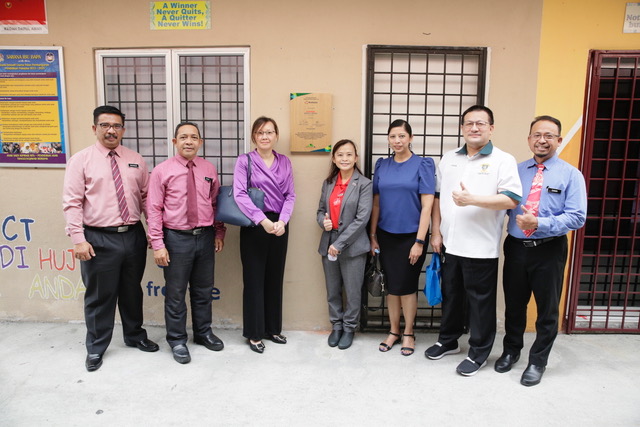 "Rentwise approached us a few years ago when we were in the midst of refreshing our IT equipment, which normally occurs every 4-5 years. The value proposition offered was simple but meaningful where the equipment, which Sunway Medical Centre is withdrawing, will be channeled to Rentwise to be remanufactured before being donated to school children. This act itself helps addresses a number of issues," said Dr Seow Vei Ken, Chief Executive Officer of Sunway Medical Centre.
"Remanufacturing extends the lifespan of IT equipment, enabling it to be put to good use. More importantly, it is a proper means of waste management, avoiding it from being disposed into landfills, which reduces the impact on the environment.
"Computers are an important tool for children to learn in this era for digitalization. During the movement control order (MCO), many students did not have a computer and relied on mobile phones to access online learning. The small display screen is certainly not helpful for their viewing comfort.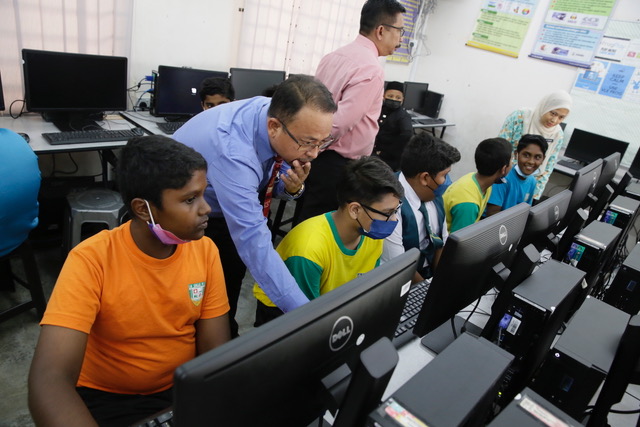 "With schools opening up post-pandemic, I hope the students will be able to reap great benefits from using the computers during their weekly 1-hour lessons. This will definitely improve their learning capacity and enhance their skills," Dr Seow adds.
70% of the students are from the B40 category, which means they are at the bottom 40% of the Malaysian household income. As such, they are ill-equipped to have any access to digital learning. Having this digital facility now at SK La Salle PJ would certainly help them gain relevance in today's job market.
"We hope to continue to work with Rentwise in their CSR program to ensure that no school children will be left out in their digital learning, while extending the lifespan of IT equipment for the greater good of mother earth," Dr Seow concludes.
Recognising education as a fundamental human right and the importance of digital learning capabilities, Rentwise constantly seeks to establish collaborative partnerships with corporate organisations who are looking at responsible ways to dispose of their IT equipment when they retire old computers. Please do get in touch with us to discover a whole new way of saving the environment and empowering our future leaders at the same time, all by just a single simple act of kindness.