Malaysian businesses need to know how green IT management can help with their bottom-lines while improving sustainable practices and reducing carbon footprints.
With the Government pressuring businesses to operate sustainably, Malaysia's small to medium enterprises (SMEs) will have to face the increasingly urgent question of how to be sustainable without busting their budgets.
One avenue is to reduce e-waste, said Leanne Ooi, Chief Executive Officer of Rentwise, at the Green IT Saves Money seminar held here at Connexion@Nexus, Bangsar South today.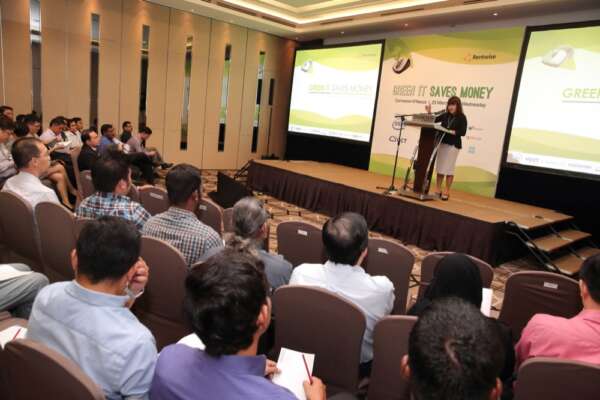 With its green credentials, Rentwise is a Microsoft Registered Refurbisher and one of only a few home-grown IT vendors providing comprehensive solutions which include financing and consultancy together with maintenance, support and IT lifecycle management services.
"Your IT department can help you be more sustainable without asking you for more money," said Ooi.
Having an e-waste policy means making IT lifecycles more sustainable, ensuring companies can meet strict environmental standards when retiring and disposing of equipment while maximising on the equipment recovery value and resolving data security concerns.
"This is a cost-effective and a sensible solution both technically and financially as it reduces unnecessary expenditure and lowers the carbon footprint of the organization," said Ooi.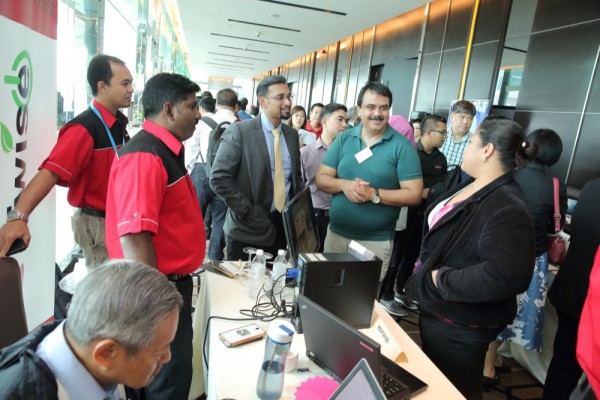 The Government has continued to strengthen and expand regulations on sustainability in order to meet its commitment to reduce carbon emissions by 40 percent by 2020 compared to 2005 levels.
It has also identified green IT as an emerging driver for sustainable economic growth, and under the National Green Technology Policy, is aiming to reduce the overall consumption of resources while sustaining national economic growth. In keeping with this, the stock exchange Bursa Malaysia was among the earliest in the world to require yearly reporting on sustainability measures for public listed companies.
Rentwise's Green IT Saves Money seminar is its contribution to those efforts. "Our intention is to improve people's IT literacy in general with a lens on sustainability," said Ooi. Rentwise hopes to raise awareness on Malaysia's current sustainability policies, programs and green incentives as well as highlights sustainable avenues for maximising company IT budgets.
"SMEs need to know how IT management makes a big difference towards reducing their carbon footprint and the types of sustainable options available for them to meet sustainability obligations," she added.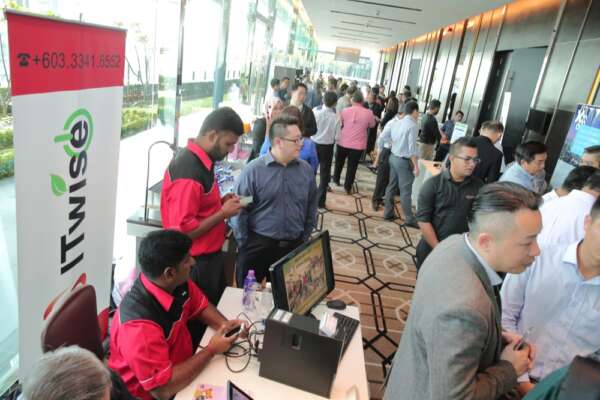 "Companies working towards Green IT should make sustainability a daily practice which firstly begins by understanding your electricity consumption and measuring your carbon footprint based on your consumption," said energy conservation specialist Ismail Abdullah.
A speaker at Rentwise's seminar today, Ismail shared his long experience from national and state projects like The Malaysia Green Technology Road Map, National Energy Efficiency Master Plan and The Melaka Green City State 2020 Blueprint.
"By making conscious effort to conserve energy usage and reduce CO2 emissions through simple steps like choosing to use low emissions equipment and supporting green procurement, this will create sustainability in energy consumption for the future," he added.
To find out more about how Green IT can help your business save money, contact us today.