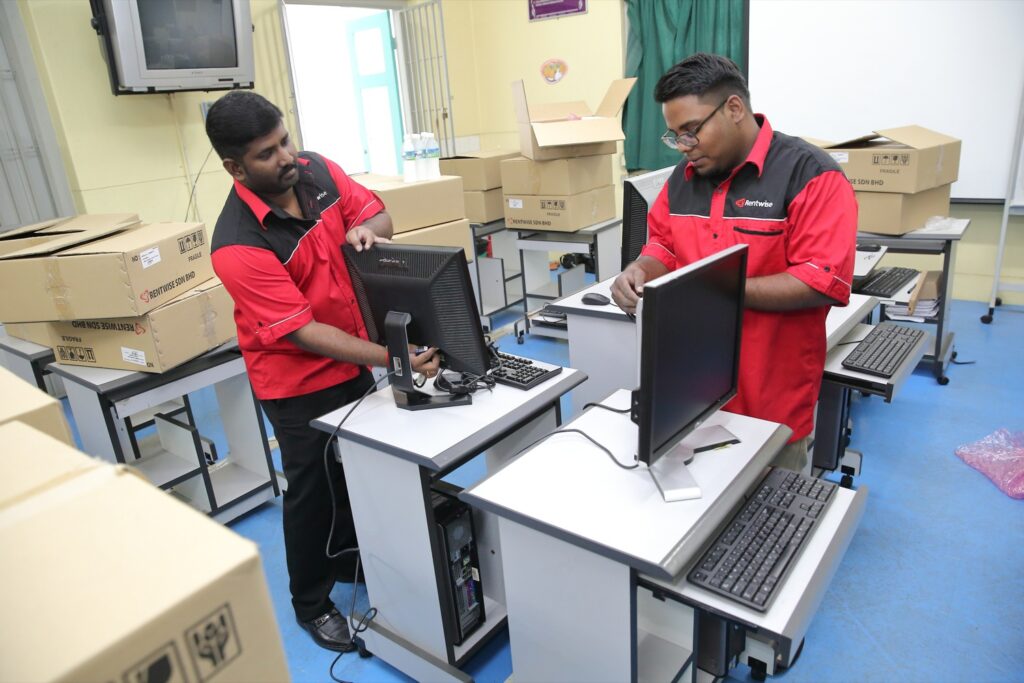 SMK Convent Pulau Tikus in Penang has been the latest recipient of refurbished computers from Rentwise as part of its ongoing CSR program dedicated to helping schools in need of upgraded computer facilities. The computer lab in SMK Convent Pulau Tikus was set up in 2001 with 30 units of desktop computers, of which only 15 remained in working order today.
As a partially-funded missionary school setup in 1950, this donation of refurbished computers by Rentwise couldn't have come at a better time. Insufficient funds led to a poor upkeep of the Information, Communication and Technology Learning (ICTL) facility of this girls school. "We are indeed grateful for this donation as now our students can enjoy their ICTL lessons smoothly and this will bring about positive impact in their learning outcomes," Puan Nooriah, the school principal said.
Puan Amaravathy, the Assistant Officer of Student Affairs said that the computer lab has been used as a meeting place for the school's computer club activities. However, the remaining 15 working computers were too old for any good practical use. Hence, computer lessons were mainly taught from a theoretical perspective. "With these high specification computers donated by Rentwise, we are truly thankful because teachers can now conduct better ICTL lessons and use them to generate online quizzes and grade assignments efficiently and effectively," Puan Amaravathy explained enthusiastically.
Rentwise has donated 50 refurbished branded desktop computers complete with keyboard, mouse and LCD monitors to equip SMK Convent Pulau Tikus' computer lab and library. The Windows 7-preloaded computers are powered by Core 2 Duo processor with 4GB RAM and a large 500GB hard disk drive.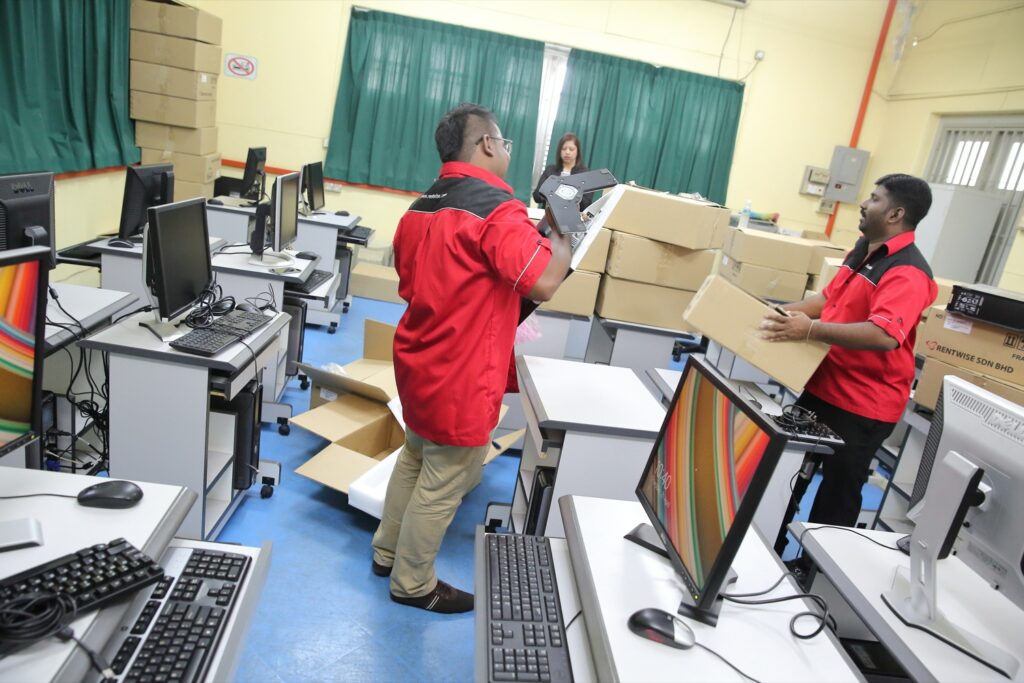 This reasonably powerful specifications will be more than sufficient for the ICTL needs of SMK Convent Pulau Tikus students who will be using them for basic word processing, presentation and worksheet tasks apart from the online learning experience crucial in one's research works and achievement of a more global education outlook.
"We hope that this benefit afforded to our students would be extended to other schools as well. I wish Rentwise all the best in securing more partnerships with other corporate organisations in sourcing for old computers so that they could continue this noble CSR program for the benefit of others," Puan Amaravathy said.
At Rentwise, we are truly committed in our CSR programs to work with underprivileged children and needy schools in need of computers for their ICTL purposes. SMK Convent Pulau Tikus has been our third recipient of quality refurbished computers after SMK St. Mary, KL and SK (P) Methodist, Klang over the past 4 years. Hundreds of students have benefited from the use of these donated and refurbished computers.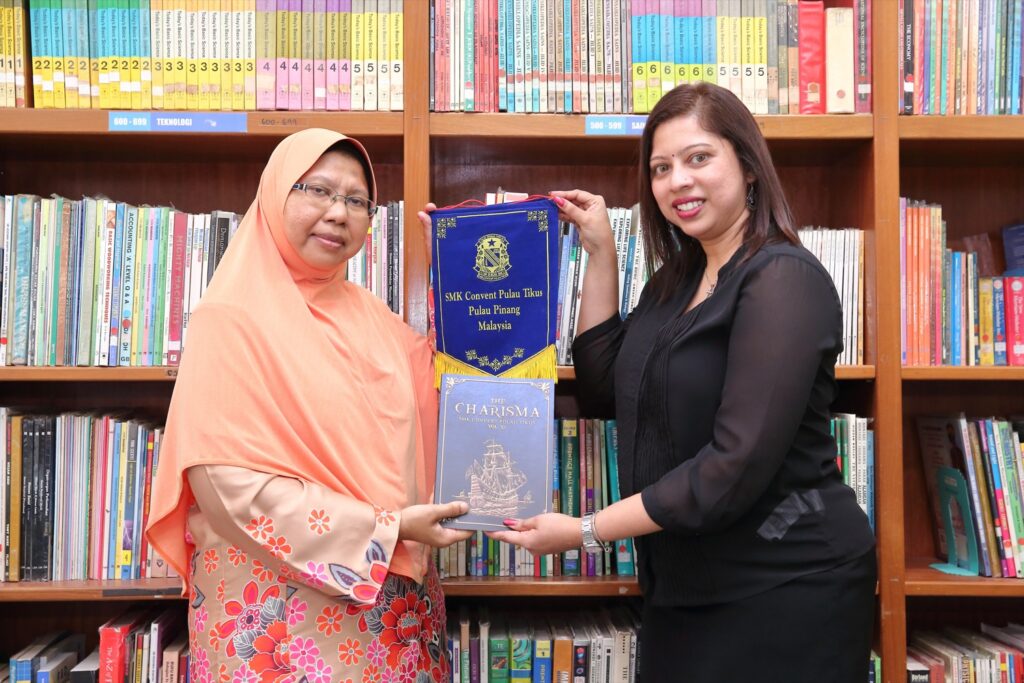 A deployment of this scale is a huge undertaking requiring months of planning ahead with a much needed, first and foremost, ready supply of computers as the key ingredient in this CSR exercise. Thus, Rentwise earnestly calls upon corporate organisations who are interested to collaborate with us in this CSR initiative to donate their old computers so that we can refurbish and donate them back to needy schools. Rentwise has the facility and expertise to do this and we believe the only key enabler is a constant supply of old computers to meet the demands of hundreds of schools nationwide.
In view of the increasing importance placed on information technology skills in our work force today, Rentwise is poised to make a difference in realising this vision. Our young generation are our future leaders and they deserve a good head start early in life to use ICTL in enhancing their learning skills and productivity.
Rentwise is indeed glad to be able to share this happy and momentous milestone with SMK Convent Pulau Tikus especially in light of the school's 66 years anniversary this year.
Corporate organisations who wish to contribute to this CSR initiative or schools who are interested to apply as our program participants can get in touch with us.