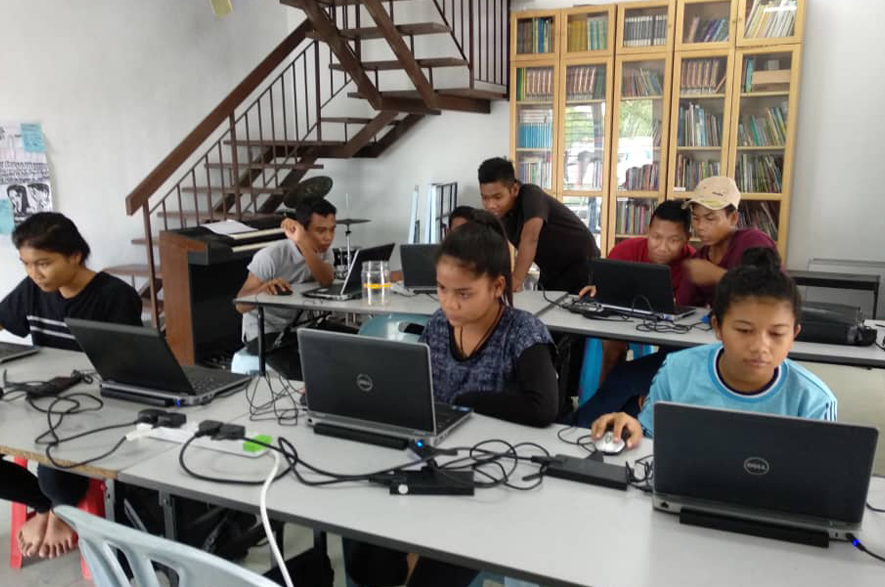 Promise Home was established on 6th January 2011 as a non-profit Christian voluntary organization to help the under privileged children. It is not an orphanage but most of the children have not been to school due to poverty and are poor in health due to malnutrition. The Home was set up to provide a conducive environment for the children to receive proper education guidance. When the children first enrolled, many could only recognize some alphabets and numbers, let alone write their own names. Some even had never held a pencil. Run daily by volunteer teachers, they eventually learnt the National language, Mathematics and English.
Currently, there are 41 Orang Asli children ages ranging from 7 years to 12 years and 3 teenagers from 4 different villages around Slim River. Much progress has been seen, from a humble beginning of being home-schooled by volunteer teachers, the children are now able to move on into formal education in government schools. In fact, the students are showing so much progress that some of them have attained 1st to 3rd placing in their classes. It is the mission of Promise Home to fulfil as much of the promise and potentials of these children, and where possible, to see that they are enrolled in secondary and to even tertiary education.
As an outreach programme for the Orang Asli children organised by Nobel International School Sdn Bhd, they approached Rentwise to assist in this programme. Promise Home had plans to start a computer class, however, due to the lack of funds to purchase computers but were unable to do so. They want to make a difference to these children and to bridge the gap between them and the other developed schools in terms of digital education.
Rentwise Sdn Bhd is a certified remanufacturer of computers. Remanufacturing process reduces CO2 emissions by over 80%, resulting in a more sustainable and efficient access to technology.
In continuing our community efforts, Rentwise on the 7th January, 2019 sponsored 10 laptops to Promise Home in Shah Alam. We believe every effort should be made to ensure our children are given every opportunity to improve themselves, more so, as we brace ourselves forward to the digital era.