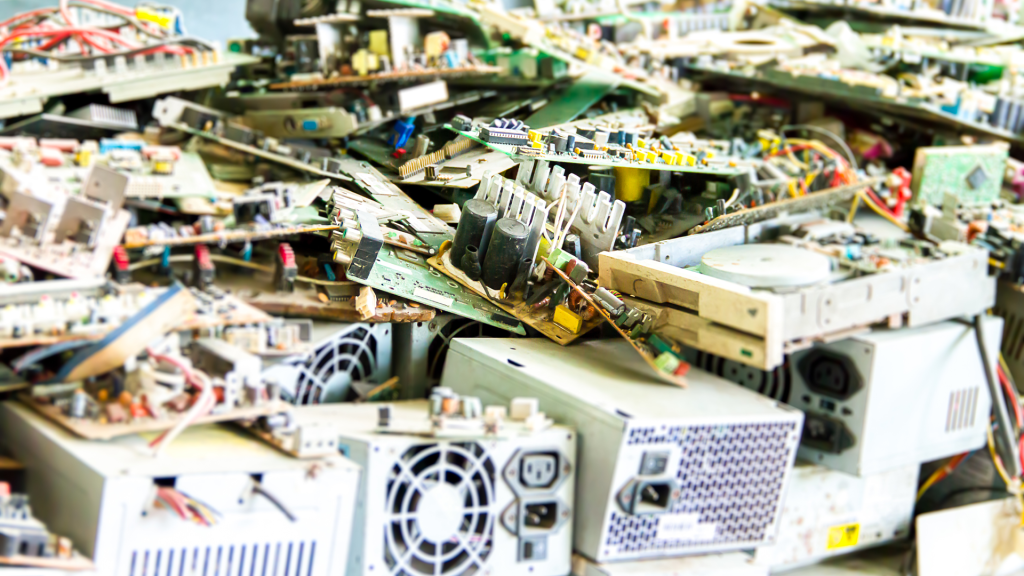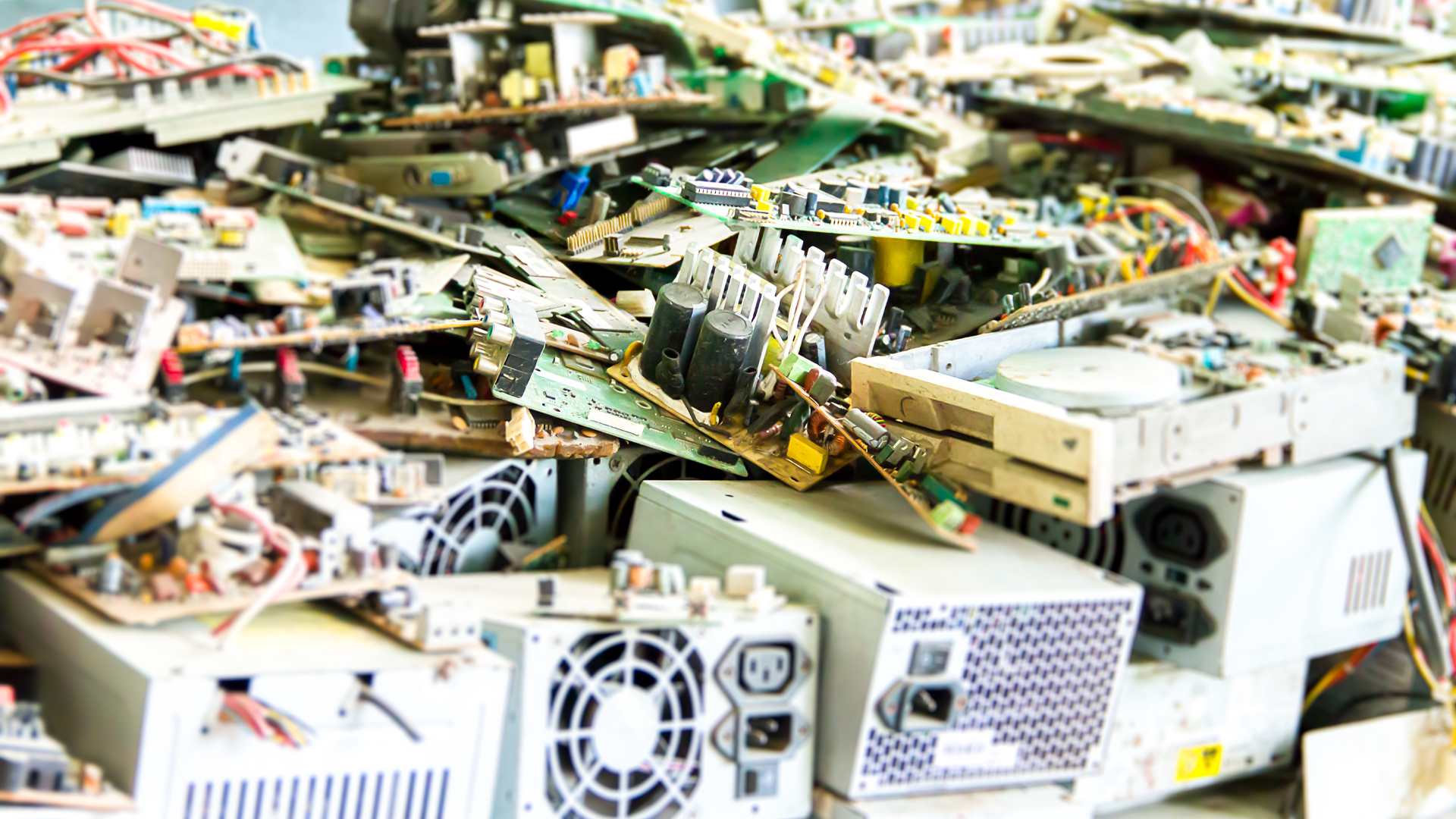 Mounting Challenge – The Throw Culture
E-waste is a popular and informal label for electronic products nearing the end of their "useful life." Such electronic products include computers, televisions, VCRs, stereos, copiers, and fax machines. What is perhaps not top-of-mind as an alternative to simply discarding them is reusing, refurbishing and recycling them. Awareness that e-waste contains substances that pose significant environmental and health risks has widen – especially if inadequately treated or improperly disposed. What is under emphasised is the fact that e-waste results in unnecessary loss of scarce and valuable natural materials such as gold, platinum, and cobalt. This exerts further pressure on availability of limited natural resources. Latest estimates from The Global E-waste Monitor 2017 show that the world now discards approximately 50 million tonnes of e-waste per year.
Latest estimates from The Global E-waste Monitor 2017 show that the world now discards approximately 50 million tonnes of e-waste per year but only 20 per cent is recycled while the remainder is often incinerated or dumped in landfills.
According to the regional e-waste monitor, 2012 witnessed an estimated 56.56 million tonnes of Electrical and Electronic Equipment ("EEE") introduced to the global market. Asia is both the world's largest manufacturer of and market for EEE, consuming 26.69 million tonnes of what was put on the global market, or about half the global amount. In 2014, Asia generated 16 million tonnes of e-waste, which equals 3.7 kg per inhabitant compared to 15.6 kg per inhabitant in Europe. As Asian countries rapidly industrialise and their citizens enjoy higher income and living standards, the consumption and disposal of EEE is anticipated to increase.
PROJECTION OF E-WASTE IN MALAYSIA FOR THE YEAR 2010 TO 2020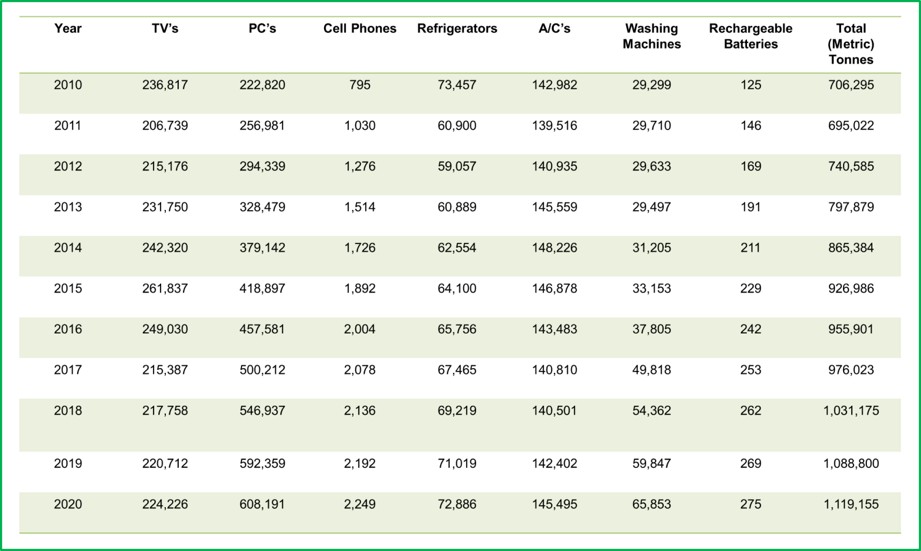 Rising to the Challenge – Rentwise's Double Prong Strategy
Malaysia is currently generating an estimated 280 kilotonnes of e-waste per year according to The Global E-Waste Statistics Partnership. In order to reduce the impact of e-waste in Malaysia, the government wants to make it mandatory for consumers to send certain unwanted electrical and electronic items to places licensed to handle e-waste. The proposed change in the law aims to lessen harm to the environment and public health when such waste is not disposed of properly.
Rentwise's 2-prong e-waste solution to the country emphasizes on (i) making IT lifecycles more sustainable and (ii) ensuring companies meet strict environmental standards. The latter focuses on proper handling of end-of-life products. This brings with it not only an environmental benefit, but also protects the public's health, from emission of hazardous substances from careless e-waste disposal.
Rentwise's approach of remanufacturing and repurposing ICT equipment, notably personal computers ("PCs"), has positively impacted the environmental and society at large.
Rentwise strives to transform what's seen as an e-waste into a resource benefiting organisations, communities and the environment. With more than 18 years of experience as the leading Green IT infrastructure services in Malaysia, Rentwise is the only provider in Malaysia offering end-to-end IT Infrastructure and Asset Lifecycle Management Solutions, providing unparalleled solutions to our clients, and liberating them from non-core tasks so they can focus on their bottom line. Talk to us on how we can take your business to the next level.