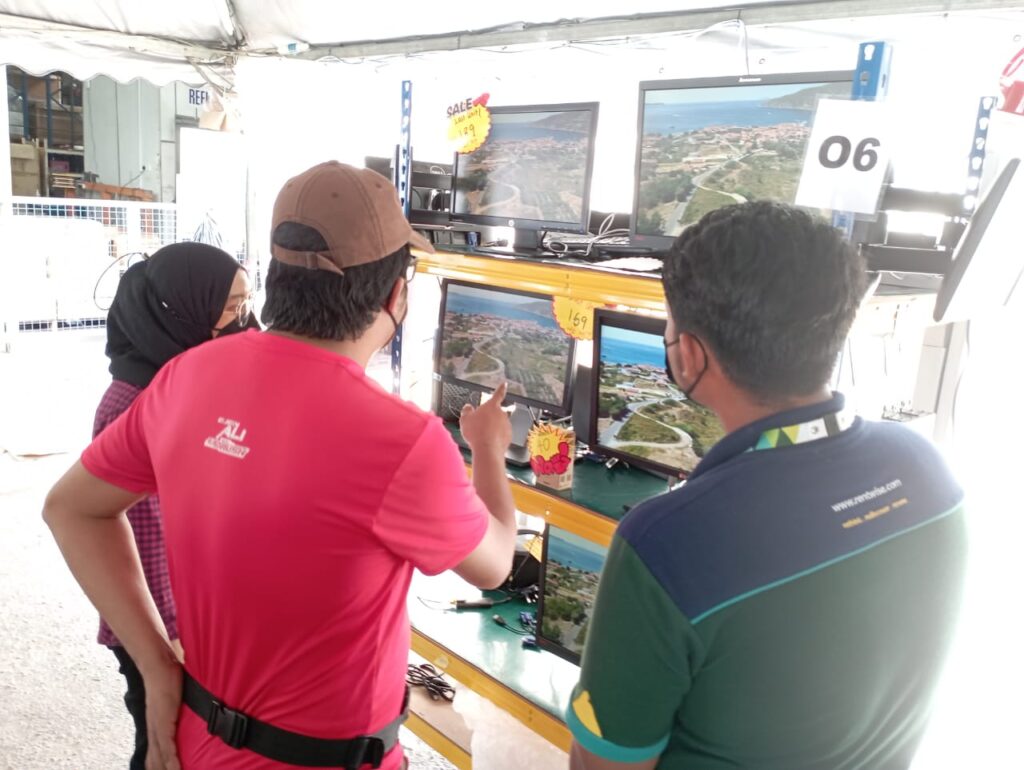 It's been 8 years since Rentwise last organised a warehouse sale in Malaysia. So it is certainly with much excitement that the much anticipated and highly-rated Rentwise Green IT Warehouse Sale of refurbished, branded and business-grade computers is finally here.
The event was held over 3 days from 24 – 26 June 2022 from 10 AM to 5 PM. The highly fickle weather conditions over the 3 days wavering between rain and shine did not deter the crowd of bargain hunters from turning up to check out the amazing deals on display.
Monitors were going for as low as RM 65 per unit! It was simply awesome. 0% easy payment plan was also made available. Apart from the usual array of various branded, refurbished and business-grade laptops, desktops and all-in-ones on fire sale, there were lucky draws, auctions and sustainable free gifts to be given away as well.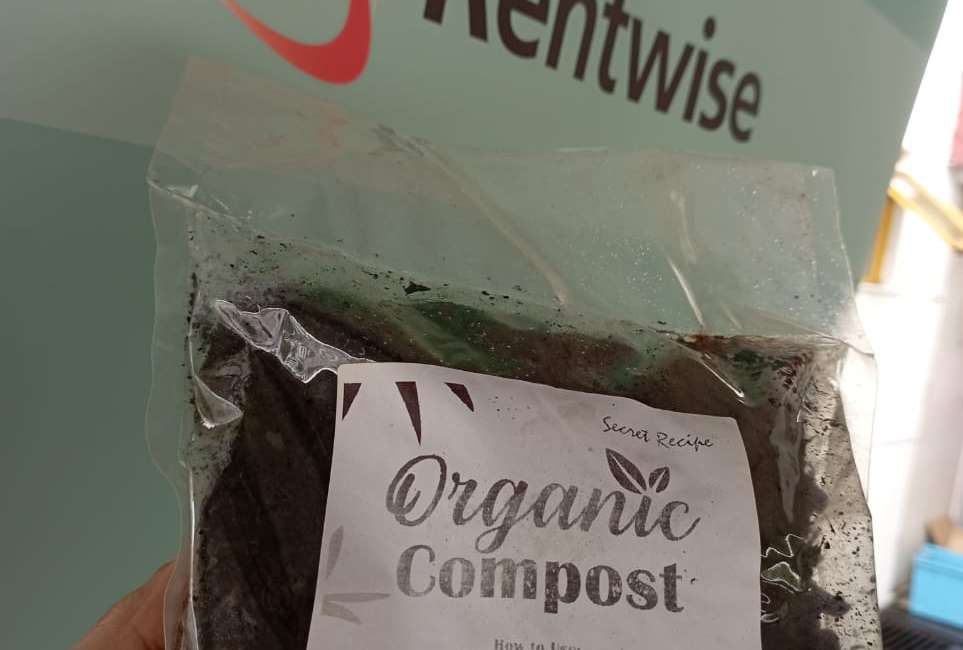 Our sponsors included Secret Recipe whose composted food waste was a big hit amongst customers. Every purchase of computers were accompanied by bags of compost. As Rentwise's refurbished, branded and business-grade computer is a low carbon solution aimed to reduce the user's carbon footprint, compost on the other hand helps to store carbon. Together, they help contribute towards sustainability
Bitdefender Malaysia sponsored 50 copies of Bitdefender Internet Security Software (1 Year 1 Device) each worth RM 39 that were included as part of our lineup of lucky draw items. Comodo Cybersecurity also joined in the celebratory lucky draw mood with their sleek and highly functional sling bags.
The refurbished IT equipment warranty offered ranges between 6 months to a year (not including batteries) with optional upgrades possible upon request (e.g. RAM or hard disk upgrades). As these computers on sale are refurbished, there were noticeable traces of blemishes and cosmetic imperfections that certainly will not affect performance. A number of these refurbished computers on sale even looked just as good as new to the untrained eye! At a glance, they look perfectly normal, except for an almost microscopic scratch here and there. More importantly, they function just as well.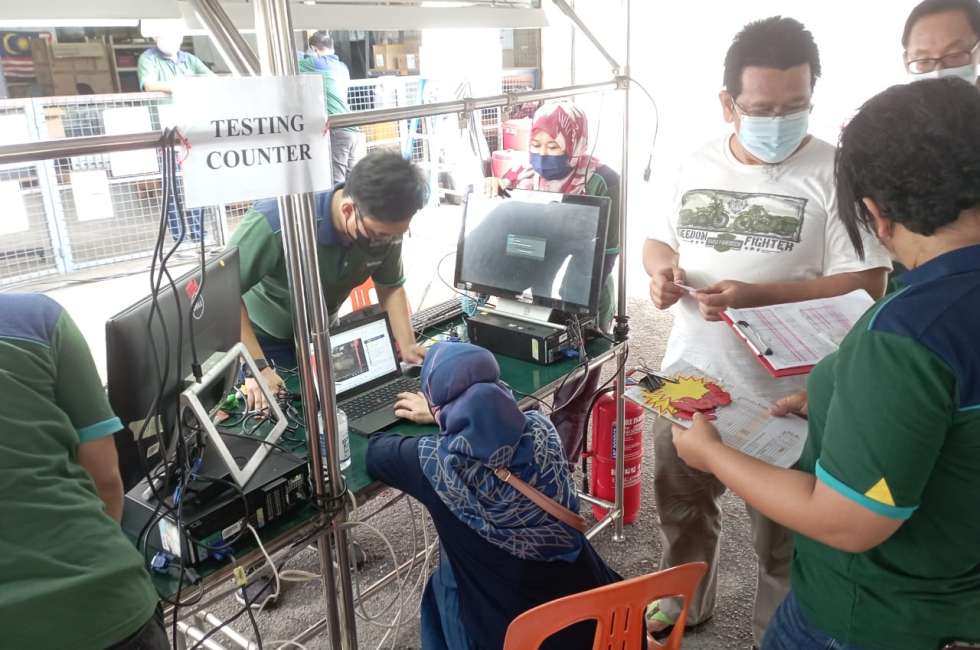 A check with some of the customers revealed that they were buying these refurbished computers for use in their own small businesses. Such organisations are usually powered by a small user base of between 5 to 20 people. Others came to grab a monitor or two as extended visual aid for personal home use; either in gaming or for watching movie. There were even parents who came buying these refurbished business-grade laptops for their children's digital learning!
It's truly motivating to see our customers leaving with a climate-friendly solution at hand as every little counts no matter how small or insignificant the action is. This positive impact is especially amplified amongst children using these green technology at such a young age, for they will have a good head start in learning the values of Circular Economy for a sustainable tomorrow.
Let's come together in our fight against climate change by subscribing to a Circular Economy way of responsible consumption as we strive to protect the environment and lower our carbon footprint with Rentwise's refurbished or remanufactured computers
We do not need the latest and the greatest in IT equipment. We need what's best for the environment in our endeavour to ensure Sustainable Computing for a Sustainable Planet.
We hope to see you all in our next Warehouse Sale. Stay tuned!
For more information about Rentwise's refurbished and/or remanufactured computers for sale and/or rental, please do get in touch with our sales team. As a leading and accredited Green IT Infrastructure Service Provider with the first carbon neutral computer in Malaysia (winner of the Global ICT Excellence Awards 2021 and Malaysia Book of Records), Rentwise does more than just selling refurbished computers. Rentwise's comprehensive low carbon IT solution helps companies save money, lowers their total cost of IT ownership and helps companies improve their ESG profile.