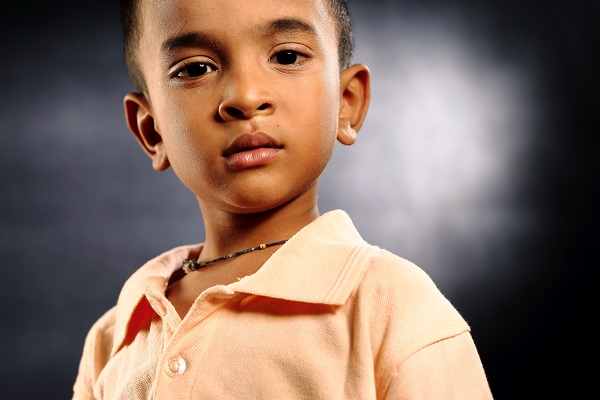 Rentwisers recently returned to the Pasar Borong Community Centre (PBCC) at Selayang, Malaysia, to host a Children's Day celebration with the Myanmar refugee kids after the last visit back in May 2013. Children as young as 2, right up to their teens participated. We took this opportunity to get to know these amazing children better.
The event enabled us to have a closer interaction with the children and we gained a better understanding of their needs and how else we could assist. One of the activities we organized for the children was an arts and craft session. The older children made creative greeting cards while the younger ones made collages, an idea mooted by the Rentwise Sports Club, the dedicated event coordinator, led by its president, Joanna.
The highlight which caught the children by surprise and they thoroughly enjoyed was to find themselves the "Star" for the day. A studio photography session was arranged and very generously done pro-bono by Mudframes Photography. Each child had their individual portraits professionally taken. The children were pre-empted to come in their best dresses for A Party and to our delight, they indeed came dressed in their best and the girls even wore makeup!
The studio photography session organized and conducted by Mudframes captured the very true nature and essence of these children. Most importantly, these photographs will make good and valuable mementos to remind the children of this very particular moment in their lives. Mudframes also presented A4-sized portrait prints to each and every child. These beautiful low-key, all-black background pictures depicted the rather somber experiences of these children. The lighting effect painted hope in an otherwise "challenging" existence.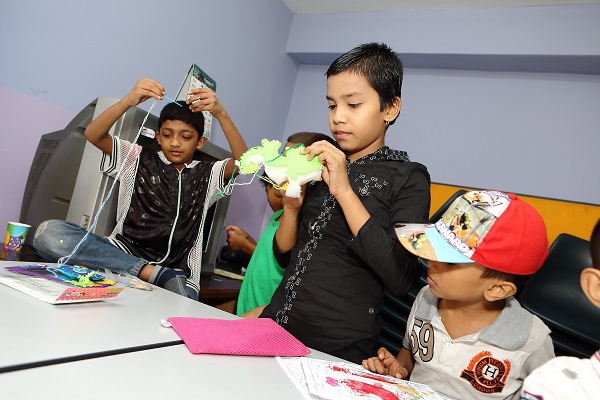 It was so obvious that most of the children were experiencing their very first professional studio photo shoot session; some looking confused, others, giggling and excited at all the attention and interesting -looking contraptions coupled with the occasional flashes of light. Each and every one of them came with their own story written all over their faces.
The photography and arts and craft session lasted about an hour and a half, before the children were treated to a sumptuous meal of nasi briyani, vegetables, rendang, fried chicken and savoury fruits. It gave everyone much pleasure to see them enjoying themselves, living in the moment, relishing the goodness of life and a delicious meal which we were told, some hardly get a chance at.
In maintaining our pledge to continually support and assist the underprivileged, many of our generous employees donated groceries, toiletries, stationeries, art materials, food items and other essential necessities for these children. The organizing Sports Club committee is very thankful for the dedication of time and demonstration of empathy by all Rentwisers and our Marketing Partner Mudframes Photography to show we care for these children.
31 portraits were made that day. We believe that every single one of these images speaks for themselves. Whatever the resulting conclusion drawn from these images, truth be told, these portraits speak of an underlying innocence and vulnerability prevailing in all children and why we need to protect and care for them. They are our future.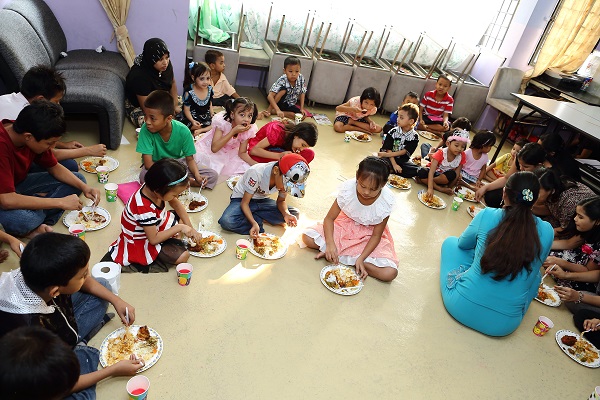 We welcome and urge customers, partners and members of the public to aid the Myanmar refugees in any way they can, by contributing either cash or in-kind donations, or even volunteer their time to teach the children basic computer skills or work with them on on-going card-making activities, both of which will help them carve a better future for themselves.
Greeting cards will then be sold by both the centre and Rentwise with profits going to the centre. Getting the children involved allows them to exercise their creativity and enables the children to pick up a good skill that can be useful in the future.
All proceeds collected will be used to purchase books, stationery, food and sundry goods such as canned food, milo, biscuits and hygiene items. Proceeds will also go towards helping upkeep the centre which badly needs maintenance work to be carried out to repair damaged windows.
You can make a difference in the lives of these children. We hope to get your kind assistance.
How You Can Help:
The centre welcomes donation of any kind from the public, NGOs and corporate organisations. Any enquiries can be directed to Mr. Matthew Ngoh (Email: matthewnth@hotmail.com | Mobile: 016-380 4463)
The Pasar Borong Community Centre (PBCC) Learning Centre is located at:
139-2 (2nd Floor), Jalan 2/3A,
Pusat Bandar Utara Selayang,
68100 Batu Caves, Selangor.